Raise your hand if you've been personally harassed by the parlor wali aunty. I'm going to go ahead and assume that's pretty much everybody and I'm standing in a room full of raised hands, with some enthusiastic ones holds both their arms up. But jokes apart, in their attempts to have you empty your pockets, they take jabs at your self-esteem, tearing you down piece by piece.
You woke up just fine, you honestly believed you were having a good hair day before she made you notice how you have split ends even at the roots. You thought your skin had an extra glow but she actually made you see how the U.S. will be invading your face soon just for all that oil. Parlor wali aunty doing what she does best: Make you feel like shit about yourself while charging you extra for treatments that you neither want nor need.
And of course, they are invasive AF.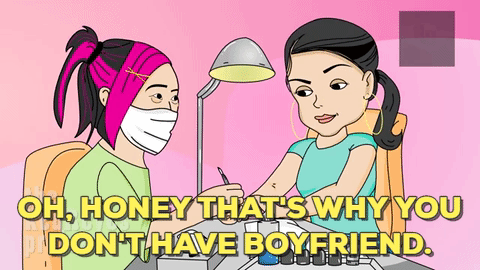 One Pakistani woman finally decided to raise her voice and make a comical video on how this systematic verbal abuse needs to end.
Mariam Saleem Nawaz is a Director, Screenwriter, and Actor.
Her on-screen performances include starring in "Khuda Mera Bhi Hai" and a cameo in Sikander Ka Mandar music video for the song, "Baghi". We will also be seeing her in an upcoming film, "Chalay Thay Saath", set to release in April this year.
Putting her thespian talents to good use, Mariam shot a Snapchat video of a typical encounter with a parlor wali aunty and boy, did it have us in stitches.
It starts off with the simple premise: you go into the fine establishment looking for something as simple as a half-an-inch trim.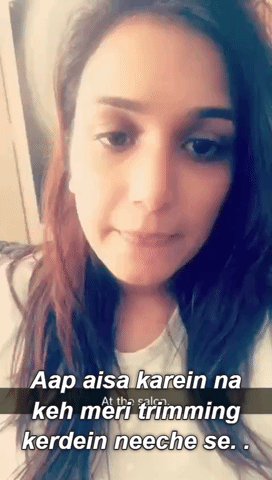 And that's where it all begins: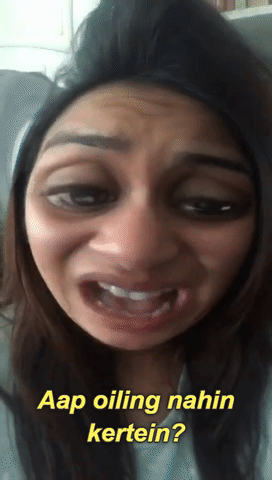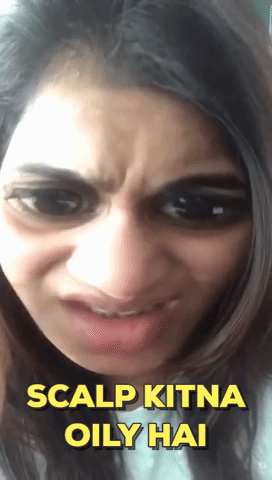 And it gets more and more vicious: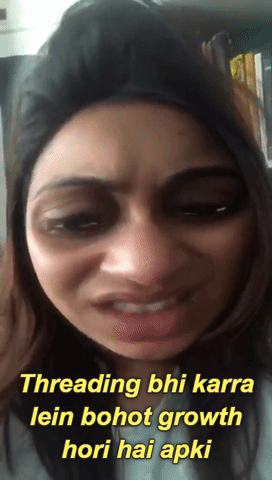 Until they completely break you: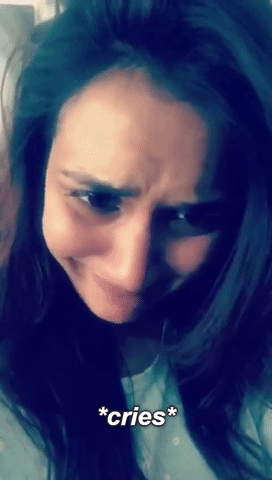 Watch the full video here:

We've all been there.
---
Cover image via: Aisha K / YouTube