Pakistanis are all over social media after India backed down from the Peace Talk which was to be held between India and Pakistan at the United Nations General Assembly in New York. The meeting was to be of tantamount importance to improve relationships between the two nations.
Several accusations were hurled in an official statement by the Indian ministry which resulted in PM Imran Khan lashing back and boy, he was stern AF!
Disappointed at the arrogant & negative response by India to my call for resumption of the peace dialogue. However, all my life I have come across small men occupying big offices who do not have the vision to see the larger picture.

— Imran Khan (@ImranKhanPTI) September 22, 2018
This sudden turn of events left Pakistanis pissed AF, but they decided to laugh it off. Thus, they began trolling Modi. Lo and behold, there were A LOT of memes.
Some Pakistanis wondered if Modi canceled the Peace Talk because he was concerned about Imran Khan's promises.
Modi: Ye Imran Khan asal me rula deta he? pic.twitter.com/4gDTaoQHkL

— Ranting Pakistani (@RantsPakistani) September 22, 2018
Many are imagining how the scenario would have looked like had PM Imran Khan been there with Modi himself.  
A leader in talks with a small man 😂 pic.twitter.com/ijGFzM1TFl

— Pakistani 🇵🇰 (@ZK_Pakistan) September 22, 2018
Okay so Small/Smol Man is making round on Twitter and it's actually hilarious. These small man memes started flowing in following Imran Khan's garma garam taana.
More "Small Man" memes to brighten up your day!
Small man, trying to be bigger by stretching. pic.twitter.com/pTSZtYf9oP

— Kulcha Haleem Enthusiast (@antifatwa) September 22, 2018
Modi after Imran called him a small man pic.twitter.com/fWOVl8Y4HV

— Farrukh Javed (@fjapakistani) September 22, 2018
#HypocriteModi aka "Chota Admi" is World's most stupid Prime Minister. @ImranKhanPTI exposed his origional face to the world.#IndianGovtAgainstPeace pic.twitter.com/GOb0zwTKt0

— Alia Awaan (@AliaAwaaan) September 22, 2018
We also saw apparent top secret images of Modi working in his big office.
Modi after #PMImranKhan tweet.😂😂😂😜😜👌👌🔥🔥👇👇👇
,
,
"Small man occupying big office" pic.twitter.com/jTNbFZ8nWH

— Tiger Khan (@NomiiSahil) September 22, 2018
Also, people are taking liberties and are responding on behalf of Modi.
— Shahid (@shhhahidd) September 22, 2018
Here we can see Modi demonstrating to the world what Imran Khan meant by "small man."
PM Imran khan: How small are you?#Modi 👇 pic.twitter.com/RlKG7EvOxp

— Wasim Chaudhry🇵🇰 (@vvasimch) September 22, 2018
Why do I get a feeling there's some ulterior, subliminal sort'a joke going on here.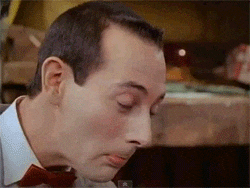 People also brought forth "facts & figures" to explain to the world why India acted the way it did. 
@ImranKhanPTI showing Modi's small malnourished brain #IndianGovtAgainstPeace pic.twitter.com/iNWfIGa4MU

— Omer A Rehman (@omerark1) September 22, 2018
People also believe Imran Khan is throwing shade at Modi at an unbelievably high rate.
#ImranKhan to #Modi pic.twitter.com/IaGGM6Qqk6

— Aamir Mushtaq (@AMushtaqQA) September 22, 2018
Here we can see Modi trying really hard to avoid all of Imran Khan's blows but to no avail. Dhuz dhuz!
Jokes apart, let's hope shit doesn't escalate to the point of no return. Phir bhi, thank you, Pakistani Twitter, for making everyone laugh. What do y'all think? Let us know in the comments.
---