Ever since the JIT Report released, everybody knows about the big bad 'Calibri-gate'. A simple font has become the center of the country's most high profile governmental corruption case. People are making jokes about the situation and politicians are releasing statement after statement.
 If you don't, know what Calibri-gate is, stop and read more here. 
Well, shit just got a little too real when the relatively inactive Calibri font's Wikipedia page got over 25 revisions done since the release of the JIT report
The date of design and release are highly contested between people of both parties. The Pakistan Muslim League – Nawaz supporters say that the font was available from 2004, while their critics say the font was designed in 2004, but was commercially launched by Microsoft in 2007, hence their usage of the font in documents from before 2007 is proof of their guilt.
Here are just HALF OF THE CHANGES recorded in the history of the font's Wikipedia page from today
You can see that most of these changes seem to be happening in the 'Introduction' section for the font. Also within this history there is a note sent out to the moderators to keep an eye out on the date changes, just in case stuff goes crazy.
Noticing this abnormal activity Wikipedia has blocked editing on the page for a week
People are really going to some crazy lengths to get their side of the story sorted and we were already pretty shook at the 'calibri' news
But Pakistaniyo this is getting intense 
Ya'll need to chill the fudge out 
Please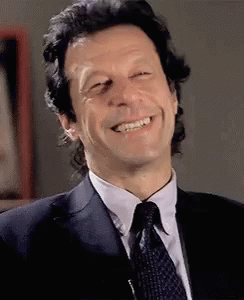 Okay, thank you for your time. You may now go back to your activities.