Let's all face it, we are all obsessed with YouTube, considering just a few years back most of us did not even have access to it unless you live in a different country or knew how to go around the system.  One minute you see a video that catches your eye, and the next minute you have been sucked into this black hole of adorable billi videos and shaadi highlight videos.
Here is a list of 13 Pakistani YouTubers that have either gained millions of views or have gained the respect of millions by making great content:
1. Bodmon Zaid/Laiba Zaid
Our other favorite red-head (well pink-head now), aside from Momina, continues to make us proud with each milestone and success, like teaming up with major companies and traveling all over the world.  From gaining a million followers on Instagram to recently hitting 500k subscribers on YouTube, she has reached heights that we can only dream of.  Her channel consists of beauty, lifestyle and fitness videos.  Her hilarious personality, breath-taking beauty, killer body, and her ever-changing hair colors are enough for any sucker to subscribe to her.
2. Zaidalicious
Want to catch more glimpses of Laiba, well subscribe to her brother's channel.  Uzair Zaid is the genius behind Zaidalicious, which documents the lives of the Zaid family.  Their family consists of Papa Zaid, the funniest one, Mama Zaid, the cutest one, Usama, the intelligent one, Sana, the prettiest addition to the family, Laiba, the queen, Uzair, the goofy one, and Cheddar, the most adorable four-legged friend.  I promise you they will make your household seem normal after witnessing their banter and fights.  Also check out Usama and Sana's channel, Mr and Mrs Z, as well.
3. ZaidAliT
The OG of Pakistani parodies and comedy videos.  The King of hilarious YouTube and Facebook videos.  Zaid never fails to make us laugh or have us almost peeing our pants.  His videos are always so relatable and family-friendly.  From dressing up as a desi auntie to vlogging with his jaani, he manages to keep us entertained and tuning in every time a new video comes out.
4. Sham Idress
One of the biggest Pakistani YouTubers and content creators, he has found a way into our subscription boxes time and time again.  His attention to cinematography and his amazingly filmed videos are always full of quality and detail.  Admit it, his sense of humor, expensive lifestyle, piercing eyes and awesome friend group makes us a little jealous.  His videos never disappoint, especially his recent feud with ex-best friend Froggy keeps us wanting more.
5. Queen Froggy
From being Sham Idress's best friend to starting her own kick-ass channel, she has made heads turn and left mouths wide open.  Her honesty and hilarious pranks put her on this list.  She has made a dent in the Pakistani YouTuber community as being one of the few girls to make it big.  Our favorite thing about her is her determination to be known as more than someone's friend, well ex-best friend (GO WATCH THE DISS TRACKS, I PROMISE THEY WILL NOT DISAPPOINT!)
6. Lord Aleem
Our favorite British Pakistani YouTuber and the leading man of our hearts (well the girls of course).  His perfect accent paired up perfect looks can make any girl's heart melt.  Boys his channel offers something for you as well.  The extensive list of luxury cars he owns and his rental car service is right up your alley.  His videos primarily feature his nice-ass cars or his adventures in Pakistan, and man we thought his British accent was perfect, just imagine him speaking Urdu.
7. Sid and Dina
This YouTube power couple may not be a 100% Pakistani, but 50% is better than 0%.  Sid is Pakistani half of this channel on which the couple upload advice videos and vlogs on.  Hands down the most honest people on YouTube.  They give their viewers real and true advice, none of that cookie-cutter stuff.  Their love story and journey as a married, Muslim couple in this modern world, give viewers endless feels.  They visit topics that as a society we are very afraid to discuss publicly.  Tune into their advice videos, because chances are you might be facing similar issues.
8. Annam Ahmad
A new face I came across on YouTube and have gotten instantly obsessed.  She must use some witchcraft or something to look that perfect in every video, whether she has makeup on or not.  Another Pakistani girl that defied our society and has made a name for herself.  She creates videos about beauty, fashion, and vlogs in which her sister makes quite a few appearances in and the relationship the two have is #goals.  Her recent Pakistan vlogs gave me the feels and now I feel the need to visit ASAP.
9. Browngirlproblems1
Need a super relatable and hilarious channel to watch, well this is the one for you.  Her videos represent an exaggerated desi environment, but it is not really too far from the truth.  She pokes fun at us Desis in a very comical, yet respectful way.
10. Ahmed & Wajeeh
This brotherly duo may or may not have broken up recently (sources have not confirmed), but they are still vital contenders on this list.  Their good looks and sibling love they have for each other can be witnessed in every video.  They are your typically 20-something boys trying to follow their dreams, while maintaining a good relationship with their family and culture.  Their videos consist of daily vlogs, pranks, Q&A's, and some family drama here and there.  The pranks are pretty crazy and outrageous, and I totally recommend.  Mama Jee and Papa jee make quite an appearance in the videos, which usually ends up being the highlight of their videos.
11. Waqas Shah
He may not be as popular as the others on this list, but his videos might be the most important.  Often Pakistanis, specifically Muslim Pakistanis are viewed a certain way by the public.  YouTube is a huge platform to bring light to worldly issues, that are often not addressed.  It is disheartening to watch the news and see what goes on, but to watch someone in real life test out these inhumane actions is just something else.  Waqas is an upcoming YouTuber located in New York, USA.  His videos mainly consist of addressing racism against Muslims that take place everyday.  Watch at least one video to see how our people are treated in different parts of the world.
12. Glossips
Looking for a beauty YouTuber that is located in Pakistan?  Fatima Shaikh is the girl for you.  She does everything beauty and her vlogs are always a plus.  She talks about her life as a fashion student and full-time YouTuber.  Her vlogs in which she is invited to events at places like Emporium Mall, Lahore are enough to make anyone jealous.  She is always a ball of energy and positivity while remaining her beautiful self.
13. Bilal Khan
Our resident actor, sing/songwriter, and vlogger?  So much talent all in one person, just WOW!  His videos show us average people behind the scenes of celebrity lives.  He features almost one new celebrity in every vlog, and we are not complaining in the least bit.  We only get to see what Bilal ultimately uploads, but he is far more than what we get to see on social media.  Their lives behind the glitz and glam are far more interesting, in our opinion.  If you want to reach a new level of stalking, well this might be the channel for you.
And of course, if aren't aware of MangoBaaz's YouTube Channel, you might want to consider getting out from under that rock you are living under and go subscribe right now.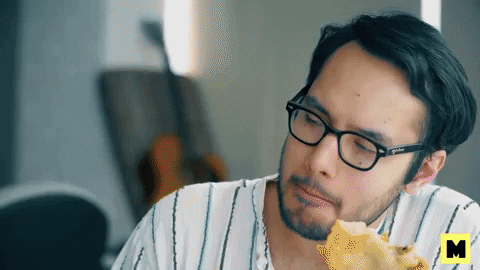 Let us know your favorite Pakistani channels below in the comments!
---