Pakistan has a big population control problem.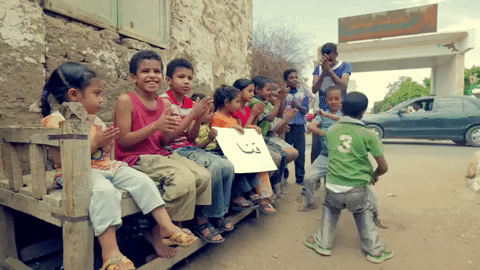 A lot of people refuse to use birth control because they view it as something forbidden by religion. This leads to a lot of children on average. And I mean 3 children per woman on average according to the World Bank.
And as expected there are some families out there that are huge. Pakistani men consider the number of children they have as a sign of their virility so as you can imagine, some of them have a lot of kids.
In the census held last year, it was revealed that there is a man in a remote area of Balochistan who has father 54 children.
Yes, you read that right. FIFTY-FOUR.
70-year-old Abdul Majeed Mengal, married his first wife at 18 and subsequently had 5 more marriages which in total lead to his 54 children. Most of his children are under the age of 10. And as for how he provides for his huge family, he is apparently a driver by profession.
He has seen the death of 12 children and 2 wives. His children died because he didn't have enough money to get them milk and they passed away due to starvation.
His reason for having so many children are just that he was no one to stop God's plan.
Following Mengal, Gulzar Khan from Kashmir has 36 children.
The reason for his large family is to make his position in society stronger. The more kids you have, the less people are likely to mess with you.
Apparently, Gulzar Khan doesn't let the media talk to his wives so there we don't really know how they feel about having given birth so many times each.
And following both these men is a doctor in Quetta who has 35 children.
Jan Muhammad aims at having 100 children in total. He runs a clinic where he treats the poor for free and he is also a trader. He has three wives and is currently in search of a fourth one. His reason for having children are just that he can… he actually has a goal in mind in terms of how many children he wants.
And uh, good luck to him?
Considering how population control is a big issue in our country, it might be a good idea to put the brakes on having children. The government has launched several failed campaigns in the past to encourage people to have fewer children.
 But let's hope they release one again because we clearly need one.
What do you think about people having so many children? Let us know in the comments.
---
Cover Image Source: dailymail.uk/dawn.com