Pakistani television and Pakistani internet have been taken over by music, these past few weeks. And it's become even more so, over the last few days. Coke Studio dropped one of the hottest songs of the season, thus far, and people have actually gone mental over it
Along with Ali Sethi's jacket, one of the biggest takeaways from this song was this fine gentleman
His voice, his resemblance to Game of Thrones Khal Drogo have taken the audience by absolute storm
Say goodbye to your urges of having to stalk him, we're doing the job. Here's everything you need to know about the Pakistani Khal Drogo, Waqar Ehsin:
1. Waqar Ehsin belongs to a musical family
He's the grandson of the legendary ghazal singer Ijaz Hussain Hazrevi, who in turn was the disciple of the revered Ustad Bade Ghulam Ali Khan.
2. He was never interested in music, at first
In spite of having such a big source of inspiration at home, Waqar wasn't into music at all. His father wanted him to become a doctor like every other desi parent ever.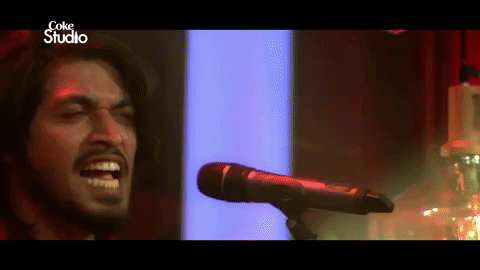 3. He left music for his Masters degree and later, left his Masters for music
He started out with music playing in college and in company of friends. But then he decided to give up music for a while and focus on his studies.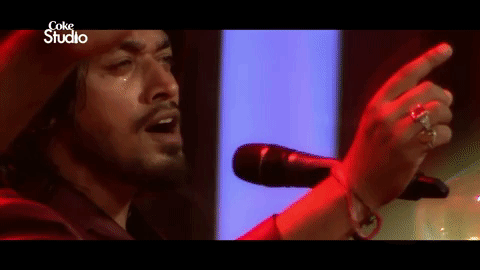 4. But this separation from music was very shortlived
It came to a point where he couldn't concentrate on anything because his mind kept composing songs. This is why he eventually left studies to pursue music. While talking to MangoBaaz, Waqar said he always believed that if someone even has an ounce of talent, they should give it their all to polish it. And that's what he did.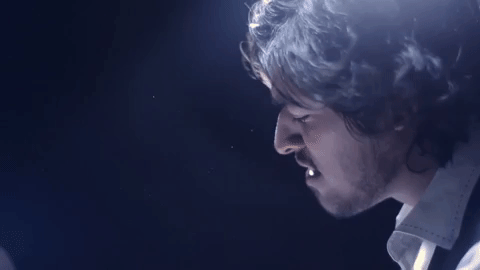 5. He has been the only shagird of Abida Parveen, ever
He's trained under her wing, which is why there is a reflection of her sound in Waqar's. To have trained under such a big name, alone, is amazing. And then to put all that training to use.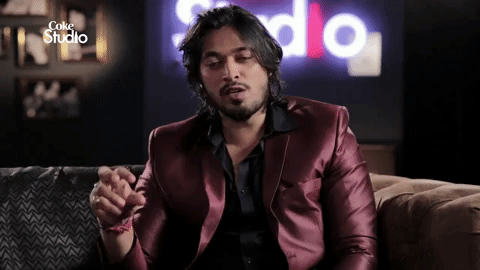 6. The chemistry between him and Ali Sethi during "Tinak Dhin" was especially interesting and there's a back story to it
Ali Sethi is the student of Farida Khanum ji.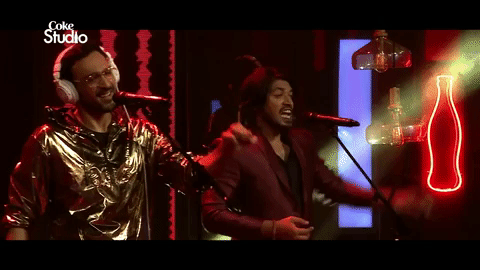 7. He's collaborating with names like Mika Singh and Jasmine Sandlas from across the border, soon enough
We'll hear more of that, soon. *fingers crossed*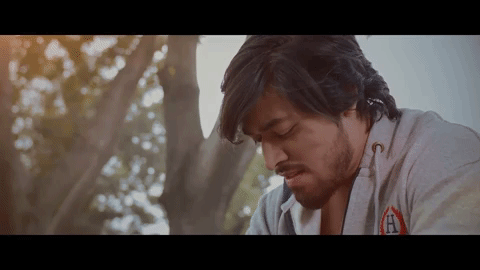 8. "Ankhoun Ke Sagar" by Fuzon was the song that actually got him into singing
Shafqat Amanat  Ali Khan is also one of Waqar's biggest inspirations.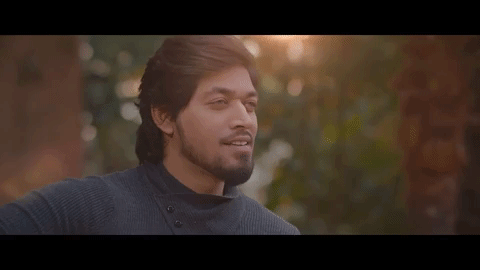 9. Those are not contacts, those really are his eyes…haye
He gets surprised by his own eyes, sometimes.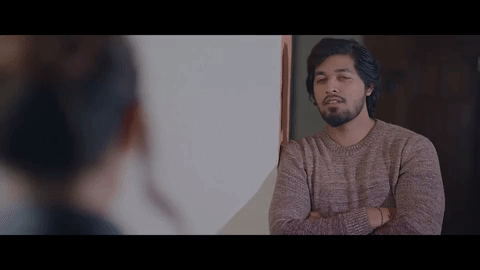 Eyyyyy cutie!
10. Ali Hamza and Ali Sethi literally took him in as a younger brother, and the three supported each other within the song
They helped make the song better for each other, they supported each other throughout the song, and kept pushing the other to do better.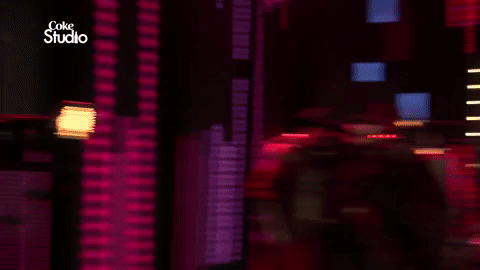 11. He has more of his solo music coming out, soon
While 'Tinak Dhin" is, unfortunately, his only song coming out this season, we can't wait to hear more of him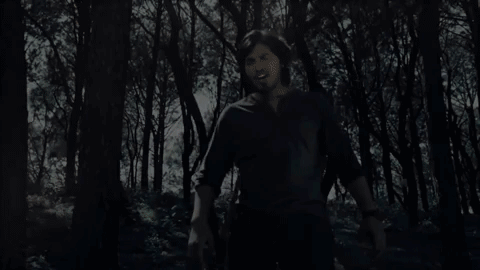 12. He was nervous AF during his debut at Coke Studio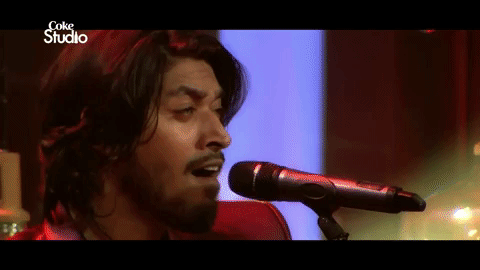 What we thought was glitter, turned out to be him sweating. And the vulnerability of a musician shining through is the best thing about his music. Other than the adrenaline rush that comes with being a performer.
13. He refuses to be boxed into a single genre so he's branching out into smany more
He's worked on ballads, bhangra, Carribean music and he's already working on much more.

14. He's being dubbed as the Pakistani Khal Drogo, Aquaman and all-round Jason Momoa
WAQAR EHSAN LOOKS LIKE A SKINNY KHAL DROGO!!!

Also I think Tinak Dhin is a saving grace!

— Iman (@Imanazmat) August 19, 2017
15. You can breathe, ladies, our man is single
For now…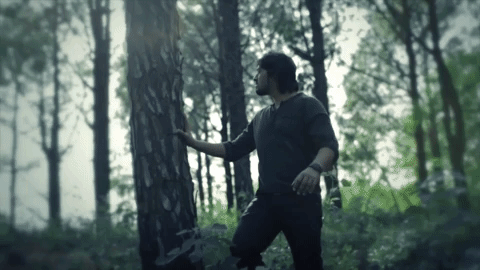 Towards the end of our super musical conversation (yes he sang), he ended on these words, which we're definitely taking to heart, and in our stride.
"Whatever you do in life, make sure you're the best at it. Make sure you're properly trained for it. There will be people who will have more money than you, more sifarish than you, but you have to prove to them that with talent, you can conquer anything. And you have to prove that. Jo bhi kerein, usse properly seekh ker aayein, so nobody can turn around and tell you you're not good enough.
Thank you for the words, Waqar Ehsin. Thank you for singing. Thank you for existing.
What do you think about Waqar's debut in Coke Studio?