Making fashion inclusive is a debate that has been making rounds on social media, dinner tables and coffee dates but that's what they've always been reduced to: just conversations. You talk about it, you feel strongly about it and then you're on to outraging about something else. It's no surprise that Pakistani society has a long way to go before women aren't judged by the croon of their noses, their complexion, their body types or the kind of clothes they are wearing but we're glad that people reclaiming their individuality and fashion houses have been making strides in changing the narrative.
Doesn't it get exhausting living up to the incessant beauty standards and the way media portrays women?
Pencil-thin models donning the perfect size zero outfit? Airbrushed bodies with the "right" dimensions? Perfect noses, perfect shiny bouncy hair and skin that glows. Perfect. Perfect. Perfect.
But what does perfection even entail? Lately media personalities have taken it upon themselves to talk about the army of stylists, designers and makeup artists that goes into creating one "flawless" red carpet look. And instagrammers don't shy away from disclosing how much effort they put into taking the "perfect" photo with the perfect lighting, perfect angle and perfect instagram aesthetic. These conversations are important to bring some things to the forefront: we shouldn't be living up to these insane standards.
Inclusive fashion isn't just about the body, it's more so about embracing individual style choices and celebrating them.
It's important to not let fashion hinder you from being yourself in public spaces.
This is of course not easy to do. People are constantly trying to bring each other down. We find ourselves surrounded by so many labels everyday. It is only natural that these labels effect people, they internalize them and feel that they are not good enough to do anything in life. All you need to do is power through.
When someone says, "yeh color tumhari complexion ko suit nai karrayga", politely tell them, ye apki ghalat fehmi hai.
Let go of  your inhibitions of log kya kaheingay
It's 2018 and we're still stoping people for living their best lives? Let's not do that, kids. Which is why Nishat's latest Winter Campaign is a breath of fresh air. It focuses on welcoming women and all their choices because, there are no bad ones.The campaign features models and real women, in their own element, rapping and reading poetry, strutting in their favorite clothes.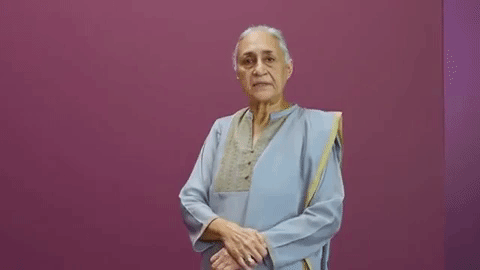 Which is so fun to watch and honestly, isn't that what womanhood is all about?
Are you all about inclusive fashion as well? Let us know in the comments section below.