Okay, we all know how badass women are. But some of the strongest women, are the women that flourish in adversity.
Yes, I stole that line from Mulan but it doesn't make that statement any less true. "You don't find a girl like THAT every Dynasty."
But a real-life example of these amazing women? How about these two right here.
The flight to Gilgit is very challenging and requires a lot of precision and technique. Our dynamic duo, Captain Maryam Masood and First Officer Shumaila Mazhar make it look so easy as they fly through the mountains celebrating the beauty of our northern areas! Way to go!! #PIA pic.twitter.com/UOQC8VbRUZ

— PIA (@Official_PIA) June 21, 2018
This picture of Captain Maryam Mahmood and First Officer Shumaila Mazhar is going viral and the Internet is quickly falling in love with them.
The picture was taken of the duo when they recently flew a flight to Gilgit with PIA. Social media got wind of it and since then, the world has been 'Ooohing and aahing' at their skills.
Unfortunately, it is not the easiest thing for women in the world and especially in Pakistan to move up in their careers and especially in traditionally unconventional fields.
Which is WHYYYY, it is absolutely inspiring for all of us, to be able to see women like Maryam and Shumaila, climb the skies in their own right.
This is wonderful! Great to see talented young women playing a bigger role in the organisation.

— Usman Ghani (@whousmanghani) June 21, 2018
I've travelled with mariyam masood from gilgit to Islamabad. It was cloudy throughout but what a smooth flight it was!!! 👍 hats off to you you girl 🌹👏👏

— Momina Waheed (@mominawaheedpti) June 21, 2018
Appreciate there braveness and strength

— Mohammed Shakeel (@sbee_G94) June 21, 2018
GO, GIRLS! 👊🙏❤

— Mehreen Burney (@MehreenBurney) June 21, 2018
Just think of all the little girls out there who can look up to role models like these two, knowing that possibilities are endless and that the sky is the limit.
Best wishes. Women empowerment.

— Rashid Saleem (@drrashidi) June 21, 2018
There's no alternative to experience and nerves of steel, be it male, female or transgender.

— Aaam Aadmi (@Mango_Man_) June 21, 2018
Great to see fresh confident young ladies…. advancing the battle lines
time to remember.. Miss Shukriya

— sat (@sathr21) June 21, 2018
Of course, for these two, it looks like it's just the beginning.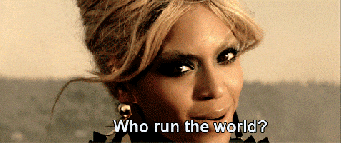 What did you think of the pair? Your thoughts on how viral they're going? Shouldn't we be encouraging this more? Are you a woman in the industry striving for your own success? Let us know in the comments below! We'd love to know you. Love you.
---
Cover photo source: @Official_PIA