With Pakistan Day this weekend, it's the perfect opportunity to celebrate our literary heroes who have made us proud all around the world with their touching stories and creativity. These Pakistani writers have proved that this nation is filled with treasuring stories that are not just about the war on terror.  Here are 11 Pakistani authors who have gotten international acclaim for their beautiful work.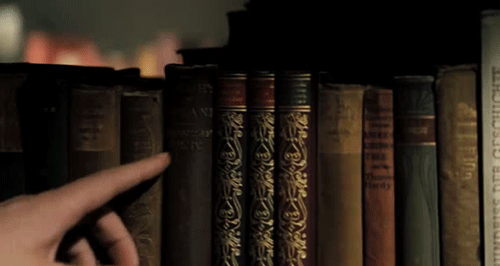 1. Mohsin Hamid
Born in Lahore, is the author of four novels, Moth Smoke, The Reluctant Fundamentalist, How to Get Filthy Rich in Rising Asia, and Exit West, and a book of essays, Discontent and Its Civilizations. His work has been featured in many different bestseller lists and been translated into over 35 languages.
2. Bapsi Sidwa
Born in Karachi, Bapsi Sidhwa is an award-winning Pakistani novelist. Grown up with polio, she is Pakistan's leading diasporic writer and has produced four novels in English that reflect her personal experience of the subcontinent's Partition, abuse against women, immigration to the US, and the Parsi community.
3. Mohammad Hanif
Born in Okara, Hanif is a critically acclaimed author of three novels, A Case of Exploding Mangoes, Our Lady of Alice Bhatti, and The Baloch Who Is Not Missing And Others Who Are. Hanif has written for the stage and screen. The writer acknowledges the difficulties and injustices and are always set in Pakistan.
4. Daniyal Mueenuddin
Born in Los Angeles and raised in Pakistan, Mueenuddin studied at Dartmouth and Yale Law School. His short-story collection In Other Rooms, Other Wonders, has been translated into sixteen languages and won The Story Prize, the Commonwealth Writers' Prize and other honors and critical acclaim. 
5. Tehmina Durrani
Durrani is a Pakistani women's rights activist and author. Her first book, My Feudal Lord, caused controversy in Pakistan's society by describing her abusive marriage to Ghulam Mustafa Khar. Her four novels: My Feudal Lord, A Mirror to the Blind, Blasphemy, and Happy Things in Sorrow Times have gotten international acclaim. 
6. Kamila Shamsie
Born in Karachi, Shamsie is the author of eight novels, including Burnt Shadows, which was shortlisted for the Orange Prize and translated into over 20 languages. A God in Every Stone was shortlisted for the 2015 Walter Scott Prize and the Baileys Women's Prize For Fiction. She has also written a non-fiction novel, Offence: The Muslim Case.
7. Nadeem Aslam
Born in Pakistan in 1966 and moving to the UK as a teenager, Aslam left Biochemistry to become a writer. His first novel, Season of the Rainbirds, won a Betty Trask Award and the Authors' Club First Novel Award. His second novel, Maps for Lost Lovers, which took 11 years to write, won the 2005 Encore Award and the 2005 Kiriyama Pacific Rim Book Prize. He has written six novels.
8. Khalid Muhammad
Born in Swat Valley and raised in the US, Muhammad moved back to Pakistan and fell in love with the country. He's a business executive running a marketing and brand management company by day and a writer by night. His novel series, Agency Rules, is a journey behind the headlines about Pakistan, questioning everything that has been said about the country, its people, and the challenges it faces.
9. Moni Mohsin
Born and raised in Lahore, she left Pakistan at the age of 16 to attend boarding school in England and later attended Cambridge University. She returned to Pakistan years later and founded the country's first nature magazine. Her novels include The End of Innocence, Duty Free, and The Diary of a Social Butterfly. 
10. Musharraf Ali Farooqi
Born in Hyderabad, Pakistan, Farooqi is an author, storyteller, and folklorist, and the founder and editor of the Urdu Thesaurus. He has written seven fiction novels in both Urdu and English. He has been critically acclaimed for his work Between Clay and Dust and The Story of a Widow. He has translated many Urdu novels and books of poetry including, The Adventures of Amir Hamza, Tilism-e Hoshruba,  Numberdar ka Neela, and Selected Poetry of Afzal Ahmed Syed. 
11. Sabyn Javeri
Born in Pakistan, Javeri is a graduate of the University of Oxford and has a PhD from the University of Leicester. Her short stories have been published in many international literary journals and her debut novel Nobody Killed Her is a bestseller. She has received the Oxonion Review Short Story Award and was shortlisted for the first Tibor Jones Award.
Who is your favorite Pakistani author?
---