Pakistani aunties need to stop asking these questions
We've all had to face situations where our aunties would get a little too interested in our personal lives and ask questions so awkward you'd almost pop out awkward baby turtles RIGHT THERE!
1. Encountering a single girl aged between 20-30 Pakistani aunties can't stop making their statements

Catchphrase: Shaadi ka irada nahi hai beta? *Looks at mother* ghar bitha k rakhna hai kya isko?
A hot-favourite amongst desi aunties, this question is ever-green. They can't bear to see a young eligible woman without a fiance, husband or at least a looming commitment. But don't worry – it's always only out of concern and genuine affection. After all, aunties scar..I MEAN care!
2. Encountering a newly-married couple.
Catchphrase: Mashallah khush khabri kab de rahay ho? Saal say ooper hogya hai shaadi ko! ASTAGHFIRULLAH!
Now that you're happily married all thanks to aunties' prayers and blessings, their next concern is the continuation of your royal bloodline. They can't afford to see you without an heir to your invisible throne and they need to make sure you're working on it and have a 5-year plan!
3. Encountering a girl who's husband is in the US, UK or Canada.
Catchphrase: Kya bana Janay ka beta? Mian k pass nahi jana kya? Idhar he rehna hai sari umer? (This is usually complemented with a sneer that'll make you mentally punch her or yourself)
As though long distance doesn't suck as it is, aunties are always at your service to make things all the more interesting. Completely aloof to any details of visa processing, procedural requirements, or anything relevant for that matter, aunties are also experts at providing free of charge immigrant and non-immigrant attorney services whenever and wherever required. GIRLS TAKE NOTE!
4. Encountering a fresh graduate.
Catchphrase: Beta naukri lagi k nahi? Ab agay ka kya irada hai?
The job market everywhere is pretty goddamn saturated and it's no piece of cake to land a good job. Having minimal experience right after graduation obviously doesn't help and right when you think you can make a mosaic out of the rejection emails in your inbox, aunties will make sure they leave no stone unturned in rubbing the harsh reality in. No social gathering will go by where an aunty doesn't come up to analyse your future plan of action on how not to be a good-for-nothing piece o' sh*t.
5. Encountering a Conventarian.
Catchphrase: Tum lougon ko church bhi jana hota hai? (Silently mumbles haw haye)
The kind of egalitarian culture you're brought up in while studying at a Convent school is something uniquely acquired. Since the very first day of school you're taught to mingle with everyone regardless of their racial and/or religious background. Without a clear minority or majority, the Muslim students attend the annual Christmas play (which is looked forward to throughout the year) and the Christian students attend the Milad-un-Nabwi. It is so touchingly beautiful an arrangement that you really won't ever want to trade it for anything. So aunties are requested to kindly save their assumptions.
6. Encountering a brown girl too brown for the brown aunty's taste (Brown-ception).
Catchphrase: Haye beta rung kitan kharab (kharab is somehow the equivalent of "kala") hogya hai tumara! Tch tch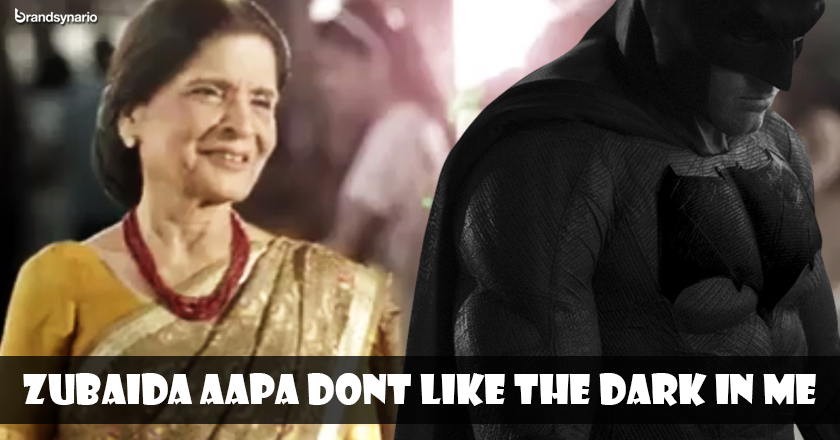 Aunties want desi girls to be gori-er than goras themselves which is more or less humanly and geographically impossible for any Pakistani girl to achieve given we are born on this "Godforsaken" side of the equator. They would always be more than willing to share totkas and time-tested tips & tricks to make your skin glow like a 100-watt bulb and never shy away from dissing your thinning, hay-wire hair, too.
7. Encountering a couple where the husband is shorter.
Catchphrase: Height mein kitna difference hai?
Your love for each other, according to an aunty is defined by the inches you were able to grow into. On several occasions, an aunty might offer you a pair of Imran Khan signature platform peshawari chappal or yoko height even.
Aunty is not amused…
8. Encountering a slightly overweight girl.
Catchphrase: Beta wazan kam kerne kayliye kya ker rahi ho?

You're not your own person. You can't be comfortable in your skin until and unless brown aunty wants you to. If you're a plus size, it's the aunty's responsibility to assume you're engulfed in a lifelong battle of shedding off those extra pounds and she makes sure she's by your side in your struggle. No questions asked.
9. Encountering a girl who's recently started observing Hijab.
Catchphrase: Beta tableeghi hogayi ho kya?
Religion is not a personal matter. It's an aunty's business. And she will make sure to keep herself updated on all the details about your spiritual awakening.
10. Encountering the same headscarf-clad girl without a headscarf at a shaadi/event
Catchphrase: Aise parday ka kya faida?
You think you deserve to get dressed up once in a while and flaunt your tresses? Not really. Aunty jee will enlighten you on how your modesty is a mere farce and multiply it by zero. FATWA ISSUED.
11. Encountering a girl wearing jeans
Catchphrase: Beta ghar walay bhi mana nahi kerte?
"Women Wearing Jeans Are The Reason Behind Earthquakes." Enough said.
12. Encountering a single girl taking a trip abroad (official trips INCLUDED)
Catchphrase: Abba nay ijazat day di?
For Pakistani aunties, taking an international trip without a mehram and your entire extended family is worse than eloping with a madman on the day of your wedding. You think taking a bachelorette trip to Thailand with your gals would be crazy cool?
Don't worry, aunty jee will tell you how it's your zindagi ki sub say barri bhool.