Damn, guess Sheikh Rasheed is doing something right. 
A lot of us don't expect much of the Government of Pakistan and its various institutions because of the tradition of laziness that has long been established.
My personal experience has taught me that a lot of email addresses listed on government websites do not even exist anymore and my e-mails bounce back.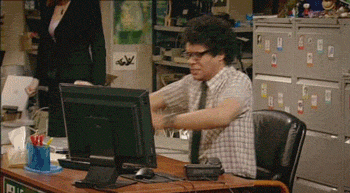 Something interesting just happened with this Karachiite and we can't help but share it
Why is it worthy of discussing you ask? Well, given the track record of our various government departments, this does qualify as something worth celebrating.
Fahad Ali is Karachiite who works at a Cyber Security firm. His father, sister and her one-year-old son were traveling from Karachi to Lahore from the Karakoram train on the 17th of October, 2018. The train broke down several times and as a result, it arrived at the destination 6.5 hours over schedule. At one point, the train was stuck in the middle of nowhere for about 3.5 hours and passengers were stuck with nowhere to go in the warm weather. In short; it was BAD.
Like anyone else, Fahad was angered that his family members had to go through an ordeal with Pakistan Railways and decided to do something about it. So he sent them an angry email
Fahad probably expected his complaint to fall on deaf ears or rather a non-existent server but he was pleasantly surprised when he heard back from the ministry with a detailed response. While the response did arrive about three weeks after he had sent the email, it was a response nonetheless.
Within the email from the Railway Ministry, they had outlined each instance the locomotive had stopped, for how long the stop was and why
Fahad had asked whether there was a way to remedy the pain which had been caused to his loved ones. The ministry apologized and talked about the inconvenience caused and that they valued all customers and regretted the experience had been so negative. And this was all that they could offer since monetary compensation was only given in instances of accidents. Fair enough.
Could we attribute this "improvement" in customer support to Sheikh Rasheed?
Whether it is the new railway minister's doing, maybe the old one whipped people into shape before handing the ministry over or just some good, honest, hardworking individuals at Pakistan Railways. This was definitely something to appreciate. So good job, Railway folks.
But the detailed reply he received pleasantly surprised him and to be honest, so am I. Maybe there is some hope in Naya Pakistan.
Let us know what you think about Fahad's story by leaving a comment below. Have you had a Naya interaction with Naya Pakistan that you would like to share with us?
---
Cover Image Source: Fahad Ali