So Pakistan has always been one to make a name for itself in the world. Whether it's through the words of Malala, the documentaries of Sharmeen Obaid Chinoy or the stories of Mohsin Hamid. Well friends, we have got another big thing coming for you and this one is going to make you REALLY proud.
Peek Freans Sooper, one of the leading biscuit brands of the nation, broke the Guinness World Record by creating the world's largest cookie mosaic of Pakistani flag.
YUP.
A GIANT COOKIE MOSAIC.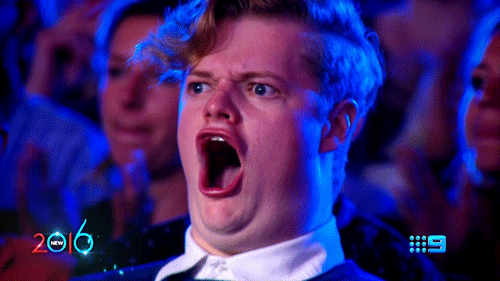 The cookie galore took place in Islamabad on Independence day to celebrate 70 years of our beautiful country. Covered by international press, the brand created the Guinness World Record for the world's largest cookie flag. Using over 150,000 cookies, the whole flag mosaic measured a whopping 226.51 meters! Isn't that crazy?
PAKISTAN ZINDABAD Apart from all of our usual celebrations and all, this new way of commemorating our big day was a great idea. Not only did Peek Freans Sooper put together a giant cookie mosaic, they donated all the cookies to charitable organisations all over Pakistan. Talk about a SWEET gesture. (Too many puns yet?)
The whole thing turned from a sweet event to a star studded one.
Apart from the 200 employees of the EBM family, celebrities like Shoaib Akthar, Younus Khan, Osman Khalid Butt and Mira Sethi to name a few. With a health inspector present to make sure that the cookie process was as clean and fun as possible, the creation began and honestly, YAS.
But like, how did they not eat the cookies while placing them is my question…
Oh wait, there we goooooo
Just a few cookies away from our beautiful flag!
Oh hay Anoushay
The flag was finally completed and our flag had never looked better (or tastier) for the whole world to see.
We are a country of chai and biscuits and we know the importance of a good cookie. It's nice to see that something as small as food can bring us all together in the name of something a lot bigger. Sooper is doing a pretty great job of it and with their hashtag, #SooperHaiPakistan (cute na?) people are taking the time to show off our lovely land.
And our lovely people, of course
We must not only embrace the cultural differences but rather celebrate it with full pride & love! ❤️#SooperHaiPakistan ?? pic.twitter.com/rftsSuaJui

— Sadiya Azhar (@SadiyaAzhar) August 12, 2017
How accomplished we are (and will keep on getting)
10 medals in 60 days, including 3 gold (2 world titles) by Pakistan Snooker players. Karate won 6 Gold in SA Championship #SooperHaiPakistan

— Faizan Lakhani (@faizanlakhani) August 12, 2017
We have some of the most amazing scenery in the world
Once you travel up North, it becomes an addiction. You want to go there again n again. #SooperHaiPakistan pic.twitter.com/washVi5MG5

— Hina Safdar (@hinasafi) August 11, 2017
And quite honestly, some of the most beautiful landmarks in the world
We have beautiful mosques ❤️#SooperHaiPakistan pic.twitter.com/xm2AlxqHhM

— Komal Shahid (@ArmedWithWords) August 12, 2017
It's safe to say, #SooperHaiPakistan, don't you think?
What do you think about Pakistan's largest cookie? Are you v excited? Are you v hungry? Do you wish it was a pizza instead? Let us know in the comments section below!
---
This post has been sponsored by Sooper.