'Padmavati' is the latest directorial masterpiece by none other than one of the most sought-after directors in Bollywood, Sanjay Leela Bhansali. Bhansali, who's been known for his elaborate sets, star-crossed love stories and grandeur, takes on another historical film. They hype around 'Padmavati' has been real. From controversies to delays, from set vandalism to protests – the film has seen it all.
It stars Deepika Padukone in the title role
Shahid Kapoor as 'Maharawal Ratan Singh'
And Ranveer Singh as the antagonist, 'Alauddin Khilji'
Deepika Padukone and Ranveer Singh are perhaps Bhansali's favorite on-screen couple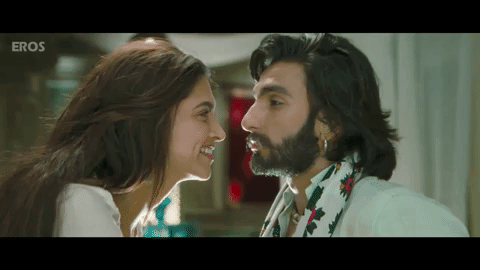 Since this is the third film he's doing with this gorgeous pair. Whether it was Goliyoun Ki Rasleela: Raam Leela, or Bajirao Mastani, the couple has wowed us time and time again under Bhansali's direction.
The story of Padmavati  is a beautiful tale of love, lust, and war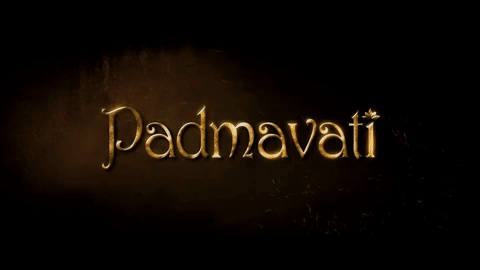 The story revolves around the Muslim ruler Alauddin Khilji and his utter obsession with Rani Padmini, the wife of Rawal Ratan Singh – the king of Chittorgarh. Legend has it, Ratan Singh had a subject who would practice black magic, called Raghav Chetan. When he was found practicing black magic illegally in the kingdom, he was banished from the land. It was then that he turned to Delhi, to the courts of the conquerer Alauddin Khilji. He ignited to Sultan's curiosity about Rani Padmini after singing the endless praise of her beauty. He, then, marched onto Chittorgarh, setting camp outside the fort. He negotiated his return, with the King, on the condition of getting a glimpse of his queen. Apprehensive at first, Ratan Singh agreed to grant Khilji a glimpse of his wife, because he didn't want to face any backlash from the army right outside his fort. The story then takes on from there.
The trailer looks absolutely breathtaking, with Bhansali's signature grandeur, costumes, and dancing We get our first sight of Deepika and it definitely takes our breath away And Shahid in an avatar we've never seen him in before And then enters Ranveer Singh as Alauddin Khilji and he really is every bit as amazing as the first looks promised We see Rani Padmini preparing Ratan Singh for war And possibly one of the biggest battle scenes we've seen in Hindi cinema We see Alauddin Khilji and his lotus, being showered in further flowers Honestly, we still can't think of a better person to play Alauddin Khilji
And we see a lot more battle scenes, and all of them more intense than the other With this scene that describes what we feel every time we see Ranveer
And this one And also this We can't wait to watch the film when it comes out because it looks so good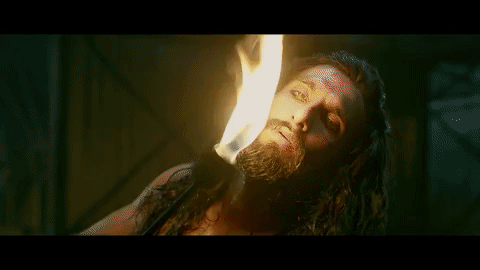 The trailer was dropped today, at 13:03, and there's a reason behind it – 1303 was the year the events of the film unfolded
When Alauddin Khilji laid siege to the fort at Chittargorh. You can watch the trailer here and let us know what you think of it!