Lmao, beam PM Imran Khan up SCOTTY. 
Prime Minister Imran Khan was in China for the International Import Expo.
Prime Minister Imran Khan being received by Chinese President Xi Jinping upon arrival at the Opening Ceremony of China International Import Expo #CIIE2018 at Shanghai#PMIKVisitsChina 🇵🇰🇨🇳 #China #CIIE pic.twitter.com/TqJI6Tq4Dd

— Team Pubjab (@TeamPunjabPTI) November 5, 2018
And though many Pakistanis were upset with him for basically abandoning the country when it needed him most, it turned out to be a pretty good decision.
Not for our political agenda or economic intentions, we're not really qualified to know if those are solid decisions. But no, we're happy mostly because we got new PM meme material.
CHECK IT OUT YA'LL.
Prime Minister @ImranKhanPTI & the cabinet making us all very proud! pic.twitter.com/z4UiildjWA

— Maleeka Bokhari (@MalBokhari) November 5, 2018
PM IS GOIN TO SPACE.
Imran to enterprise pic.twitter.com/kcSgKWFYf2

— Hammy Bilal (@Hammyb3) November 5, 2018
This image of Imran Khan testing out some new tech in China is being trolled v hard by Pakistanis. The image, though completely innocent, also apparently looks like Khan is about to jet off into space.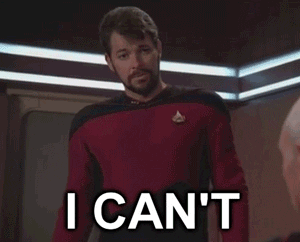 It's a pretty harmless troll, but lmao, it's a good one.
Star wars set.

— kamran shabir (@shabirkam) November 5, 2018
@RantsPakistani here, fresh new meme material

— Agha Waleed Hasan (@alweedhasan) November 5, 2018
Some even have him playing video games
— Shumail (@Shumyl) November 5, 2018
Khan sb While playing video game cheechu meechu

— TufFy (@altafmahr) November 5, 2018
video game to nai lga k dy di PM ko?? 😁😆

— Anonymous 🇵🇰 (@Abdulrauf_rph) November 5, 2018
Others even trolled PTI's U-Turns using this image
China has designed special u shaped table for IK pic.twitter.com/xrJo277BU5

— K A R K (@AdeebKhurram) November 5, 2018
Have you seen the image of Imran? Have any fun memes that we didn't include? Let us know in the comments below. Love you.
---
Cover photo source: @PTVNewsOfficial / Twitter