Before you guys take out the pitchforks (and before you guys report me sab se pehle,) no – we don't condone online harassment. In fact, we're strongly against it and have suggested a way to combat trolls you run into online as well. But it's interesting to see what would possibly go through the mind of a person trolling people online.
So let's try to really get into character, you know? And figure out ke online harassment main mazay ki kya baat hai. Here goes:
1. I love being so faarigh that I actually take time out of my life to make yours miserable.
I mean, I don't have anything to do and I have a lot of time to kill. Why not channel my inner insensitivity and spend my time making others feel like crap? You'd do the same, right?
2. I absolutely love picking meaningless fights online.
I can't explain the rush I feel when I argue with a stranger halfway across the world who I mean absolutely nothing to. Matlab, next level invigorating. The battles I choose to pick are worthless, but hey, battles toh hain. 
3. I love filling the void in my life by spewing hatred all over the Internet.
Because what better way is there to spend my time, you know? The Internet solely exists for me to use it as a platform to vent. Ab I just choose to vent in a way that damages others. Kya karsakte hain. 
4. I also love demotivating certain groups, like feminists, simply because I get a kick out of it.
Lol, what oppression and marginalization? Get me every oppressed group. Sab ko harass karne main maza aata hai. I don't care that I'm demotivating all these struggling individuals, especially when society already does a great job at it before me. I'm only going to add to it. 5. Making people feel uncomfortable? Love that.
The comfort I derive from making others uncomfortable is like no other. Probably makes me a shitty human being, but eh. Who cares.
6. Causing others pain because I'm pretty insecure myself? Yeah, love that too. 
I love harnessing all the negativity I have inside me and channeling it into making others feel any kind of pain. It's great.
7. Oh and, when people report me and I have to make multiple profiles? Yeah, totally worth it. 
Extra accounts ki poori collection hai meray paas. They're like trophies.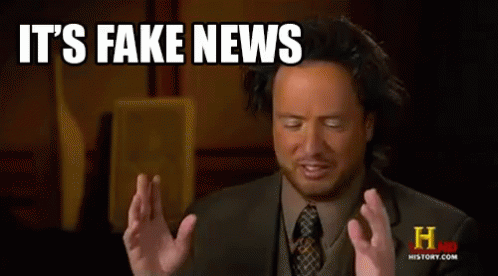 8. I mean I probably need help and genuinely should see a therapist, but I'd rather piss off people online.
Because that's great and a truly noble pursuit. Therapy ke liye kaun jaye. That might actually fix me.
9. The fact that someone had a shitty day, all because of me – yeah, I feel great about it.
Because you know – meri itni importance hai. 
10. Gaalian dene ka toh alag maza hai.
Abusing people online is like punching a wall. Except you're hurling stuff at actual people. With actual feelings. Oh well.
11. Oh, and threatening people is a great way to pass time, too.  
It's how I establish that I'm Alpha and all, you know? Warna pata kaise chalega?
12. I love being a troll because of how it makes me feel.
Sure, some days I feel like I shouldn't be a source of misery. And most days I feel kinda awful about it, too. But when that passes, I basically don't feel much. Which is okay, I guess. Or I'll feel great for like two minutes and then go back to feeling nothing. But those two minutes, though. Fun. 
13. People may hate me, but the joke's on them. I hate them back. And being hateful is what life is all about, you know? 
Who wants to actively be liked and make friends. It sounds great in theory, but being hateful is a lot better.
Okay, so we tried to see what works. And it kinda seems like trolls really don't have much going on for them. Don't quite understand the appeal. In fact, it's pretty obvious that online harassment isn't a great way for them to vent. If you know someone who likes trolling, please do try reasoning with them. And agar bohot hee gaye guzre trolls hon, toh please report them. No one should make you feel unsafe on the Internet.
What is your take on trolls? Share your thoughts with us in the comments below.
---
Cover image via thefederalist.com