You've probably seen your newsfeed flooded with Mother's Day dedications crowding the internet today – campaigns, ads, profile pictures, snapchat stories, Instagram tags when your parents aren't even ON your account – the usual. Most of them are pretty cliche and happen every year but this video by Wall's was enough to make even the coldest of people immediately want to call their mom and cry for no reason. Not only because it was heartfelt but also because it was SO TRUE.
Like this time when all the ammi wants to do is sit next to her kids and check out the old photo album and the kids were just too…preoccupied.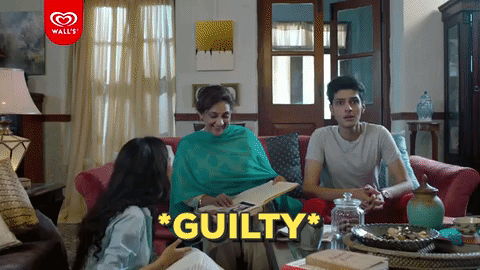 Don't you feel the worst when watching the kids in the ad but also feeling even worse knowing that you have done the exact same thing to your own ammi?
When hira tells her ammi, subah college jana hai when she asks her whether she can oil her hair.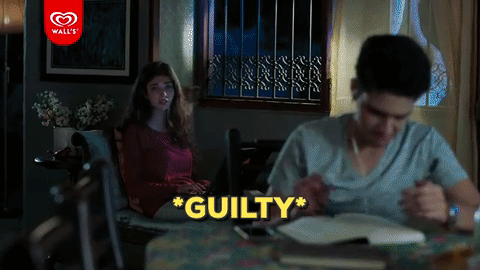 And then the CUTEST thing happens (which also happens to be your worst nightmare ngl): the ammi learns how to use Facebook JUST so she can be closer to her kids.
She starts posting pictures, to which, the kids FLIP out…And guilty.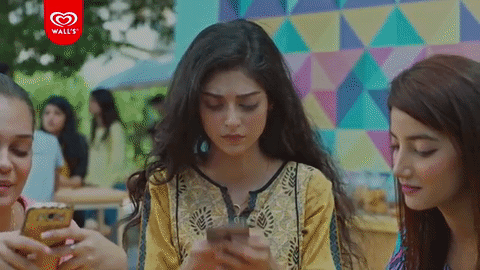 Haye. We've all been there and done that, haven't we?
 OKAY – WE GET IT.
On one hand, it was nice to see that the kids weren't shown as badtameez, they just had their own lives.
Yeah, it can be a little annoying when parents want to follow you on social media, but that's because kids want their own privacy. On the flip side, parents don't want to know what you're doing every second of every day, they just want to make sure you're okay, happy and to simply just be a part of your life.
We need to give our parents a chance and understand that this is just them trying to show us how much they care. Bachay jitnay bharay ho jaeen, ma kay liyeh toh bachay rehtay hein. *Reaches for tissue box*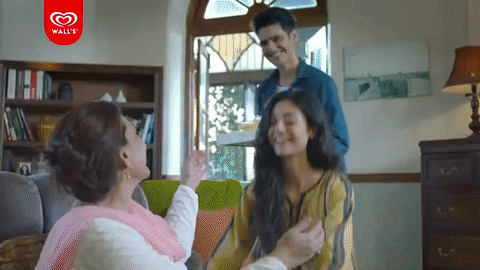 In an effort to be cool, we should never lose sight of the most important people in our lives. There is nothing cooler than showing your mom (and your dad, too) how much you love them.
Whether it's a single phone call, a text or even just tagging her in this article, this Mother's Day, it's time we really show our moms how much they truly mean to us. After all, your Ammi just wants yo make sure you're happy. She doesn't make you all that delicious food for you because she wants to be on Master Chef now does she?
To all the mama's in the world, we love you so much. Sorry for ignoring your Facebook requests three months after you sent them, for blowing you off to hang out with our friends and not making enough time to tell you we love you. You are the super hero none of us deserve but the one we all need, Happy Mother's Day from MangoBaaz, we love you!
Watch the video now (with a box full of tissues):
SEE WHAT WE MEAN?
You can wipe your tears, we'll wait.
Did you actually throw your phone out the window? Tag your mom in this article to let her know that you care! Love you ammi jaan.
---
This article was sponsored by Wall's Pakistan.