So if you haven't seen it already, the new Shan Foods ad is out and this time, it came with it's very own hashtag. The new commercial centers around a young Chinese couple who  have recently moved into the suburbs of Lahore, Pakistan.
In the devastating 3 minute long short film, we are shown the difficulties of moving, race relations, identity crises and the longing to belong. Also, biryaniiiii.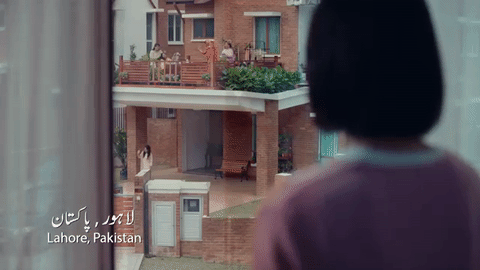 Don't forget the biryani.
The eager to fit in Chinese woman realizes that food is the basis of everything (not going to lie, this struck a chord) when she is trying to figure out how to feel more at home. Upon the revelation, she asks her husband to drop her to the supermarket so she can change her quality of life. Grabbing some ingredients and of course, a box of the iconic Shan masala biryani mix, Kendall Jenn*ahem*, sorry, the young Chinese woman is ready to bridge the gaps between all Pakistanis and Chinese people everywhere.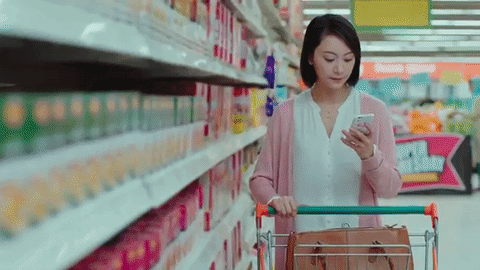 The movie ends with all 75 women of the neighbor's house embracing the protagonist, only once they know she can cook a decent plate of out-of-the-box biryani.
Suddenly the world is right again, Pakistan and China are best friends and everyone's completely happy.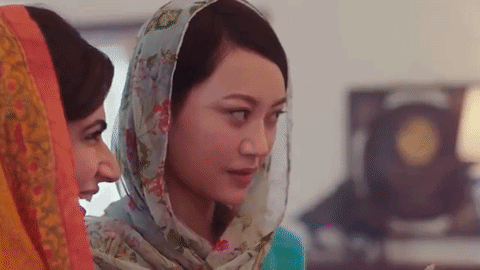 *Hyperventalating*
Yeh. Kya. Tha.
There are about three zillion Chinese restaurants in Lahore and there are lots of Chinese people in town these days anyway, thanks to CPEC, so the lady shouldn't have to worry about fitting in. It's a pretty metropolitan city and by default, if anyone brings a plate of food to our doorsteps, it is basically in our genetic makeup to immediately embrace them.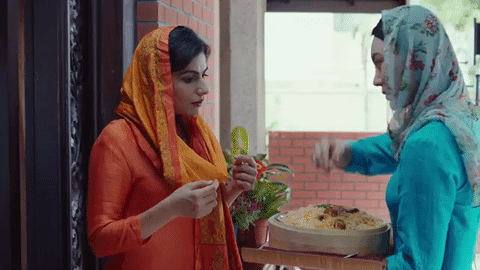 I mean, that could be just my opinion because these people seem to be loving it
Just watched Shan Ad… Chinese lady is lit…..

— Abbas Lakhani (@AbbasLakhany) April 24, 2017
that shan ad ???

— Faizan. (@merabichrayaar) April 24, 2017
Damn Shan, Back at it again with an epic ad.

— Moiz! (@BaatYeHaK) April 24, 2017
This Shan masala ad is so lit. ?

— ? (@bluestuffbiatch) April 24, 2017
Shan masala new Ad shows chinese khatoon bringing biryani to Pakistani home. CPEC all the way

— آپریشن دبڑدوس (@SamiAlyS) April 24, 2017
However, at the end of the day, looking at it in the eyes of Shan and the values its company stands for, the ad was a nice, emotional and sympathetic way of showing people that no matter what, food is something that brings everyone together. It is a universal truth that everyone bonds over good food, love and the fact that everyone has the ability to come together in difficult circumstances.
The video did tug on some heart strings and not going to lie, brought a tear to my eye when the young Chinese woman felt like she finally belonged.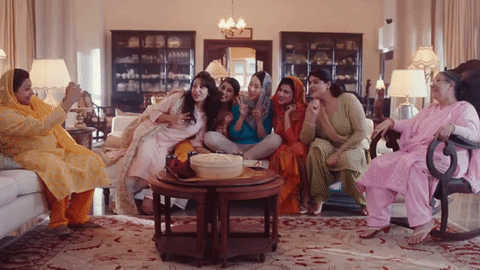 This ad will probably be viral and the most negative thing that will probably come out of it will be angry Karachiites complaining about how Lahore doesn't know a thing about biryani and that the whole thing should have taken place in their city (Lahore is the best city, obviously, but this is pretty true.)
Anyway, it seems as though the company has done it again and the ad, despite it's subtle undertones will most likely touch the hearts of Pakistanis everywhere.
The healing powers of Biryani are above all of us, after all.
Have any thoughts on the new ad? Do you hate biryani and wish it was pulao instead? Let us know what you think in the comment section below! Love you.
---
Cover image via: Shan Foods / YouTube