NESCAFÉ Basement just hasn't stopped to amaze us at any step, be it the opening of the finale!
The season which has marked an epic start to all of our 2019 is finally about to end. But does that mean that the legendary music platform has stopped creating one masterpiece after another? Not this year, my fellow Pakistanis.
Meet Tehseen Sakina, the new powerhouse of a singer in the Sufi music landscape, whose voice is legit giving us all goosebumps.
GHAROLI-GHOOM CHARAKHA | Tahseen Sakina and Baluch Twins| NESCAFÉ Basement Season 5 | 2019

NESCAFÉ Basement Season 5 finale brings you a grand unison of spiritual devotion and pure rock in this passionate remake of Abida Parveen's iconic Gharoli and Ghoom Charakhra.Originally performed by Abida Parveen Music Produced by: Zulfiqar Jabbar Khan – XulfiPatari Audio: http://bit.ly/2HGdL56Youtube: https://youtu.be/kph2h5W_CBsPerformed and Recorded LiveLead Vocals: Tahseen Sakina, Asim Baluch & Adil BaluchElectric Guitar: Hasan ZafarElectric Guitar: Zain PeerzadaAcoustic Guitar & Dhulya: Haroon LeoBass Guitar: Farhan AliDrums: Yusuf RamayTabla: Asif Ali Chitrali Sitar: Wajahat ShahDhol: Zaigham Abbas

Gepostet von NESCAFÉ Basement am Montag, 25. März 2019
And her rendition of the legend Abida Parveen's epic kalaams, Gharoli and Ghoom Charakha has left Pakistanis in complete awe, TBH!
The cover is not intense just because of Tehseen's powerful, and equally soulful voice, but also because of the rock meets sufi elements in the song.
The drums and the electric guitars, coming together with the tablas and the chitrali sitar, is a treat to the ears and take you in a trance of its own kind!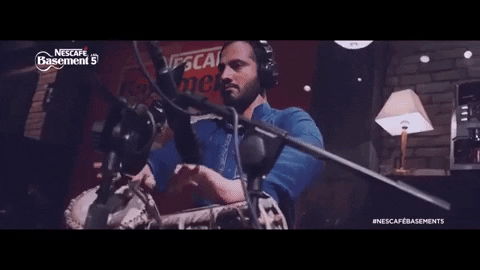 Tehseen has been practicing on her skill for years, and her father has been mentoring her through it all.
She grew up in an environment which helped encourage her skill and helped her learn more about the intricacies of a soulful kalaam.  According to her, you have to be in a zone in order to create the feel for the listeners.
And that's not all, the song also blessed us with two incredibly talented twins whose presence you can't ever ignore: Asim and Adil Baluch.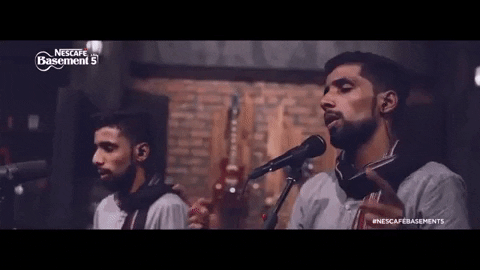 Their vocals have given this song a new life altogether, and made it as legendary as it is!
This song fits for a grand closing of the season too, given that this is one genre that the entire season didn't explore. But hey, the best for last, no?
People can't help but being reminded of Abida Parveen, whose song has been done tremendous justice.
People are living for the epic combo, TBH!
And of course, the twins didn't go unnoticed!
But all in all, NESCAFÉ Basement has truly showed the colors of Pakistan in the most beautiful way possible!
All of us can't help but think about how blessed we have been to experience music so tremendous and soul-stirring, and thank NESCAFÉ for bringing a new life to the Pakistani music scene.
---
This post has been sponsored by NESCAFÉ Basement