There is no denying that Pakistan has a lot of talent when it comes to music. Be it in folk, pop, rock or even heavy metal, the country has a lot to offer. MashaAllah se talent ki hamein kabhi kammi nai parri which is why Pepsi Battle of the Bands was so instrumental in the local music scene back in the day. With its much anticipated return last year, the public that was craving fresh new content was satisfied, at last. The platform stepped in to give budding musicians their much needed outlet.
Take Jasim and the Pindi Boys: a deep dive into something incredibly original, smack from the middle of Rawalpindi. 
Their unique presence on the stage made them a force to be reckoned with. The added oomph factor was their free spirited performances and killer style, on and off stage. Especially that creative spin on "Ko Ko Korina" that had the fans begging for more.
And who can forget the breath of fresh air that was Roots.
They introduced a whole new style, one that we've possibly never heard in the mainstream music scene. The vocalist pulled spectacular falsettos and the squad always got raving reviews from the judges.
Bands like Badnaam are goodnaam for a reason: they represent all the energy and were the epitome of "fresh".
Their cover of 'Sham-e-Qalandar' was your typical bang-your-head, wave-a-lighter and scream-into-the-mic type of thing that helped them prove their mettle. Top it off with their "we don't care but we do" kinda attitude that is teenage angst at its very best.
And of course, the hot favorites and emerging champions of the battle: Kashmir.
These boys set themselves apart from the very beginning. Strong vocals, stylistic prowess and technical knowledge backed with some really, really flavorful performances. Their love affair with music has been going on for quite a while, as evident from their original music flooding the internet to winning "Best Emerging Talent" at Lux Style Awards for their snazzy "Kaghaz ka jahaaz".
While talking to MangoBaaz, Vais from Kashmir says, "Pepsi Battle of the Bands has been an interesting ride where we met new musicians and made new friends along the way. Learned more about music than ever before."
After the prolonged hiatus that occurred the first time, the latest installation of Pepsi Battle Of The Bands is THIS year. Talk about being prompt.
The stage is set once again for a kickass new season with a promise of a true musical revival in Pakistan.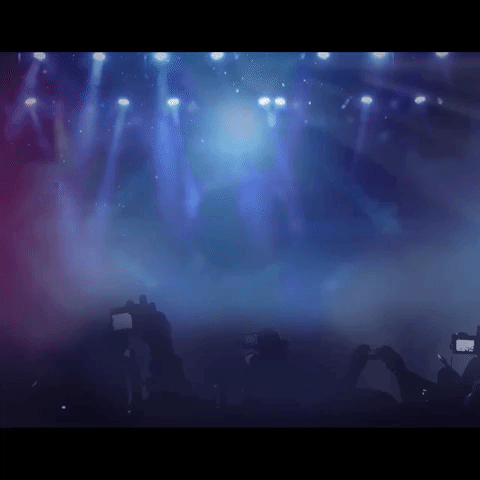 Last run only reaffirmed our faith in Pakistani music industry and this year will be no different. We can't help but wonder whether much like the acts, will there also be new faces on the judges panel? We guess time will tell.
The call to auditions have already been made and we're counting on all the madness and stages being set on fire. Literally. If you have a friend or a friend of a friend who's in a band and they just SERVE all the funky tunes, be sure to let them know they should apply NOW. Who knows, they might just be the next eP or Kashmir?
---
This post was made in partnership with Pepsi Pakistan.