This is Muniba Mazari.
Muniba Mazari is Pakistan's first wheelchair-bound model. She's also an artist. motivational speaker and an activist.
At the age of 21, her car fell into a ditch while she was traveling. The accident left her paraplegic, but it did not dampen her fervor to keep pushing forward.
Muniba described the harrowing incident that left her wheel-chair bound what in her own words:
"After taking me out of the ditch, I was put in a Potohar jeep as there weren't any ambulances in Baluchistan. I asked people where my legs were, and that I couldn't feel them. They said, 'They are right here.' I was very composed, I didn't cry. At the hospital, I told the doctors, 'I am half paralysed, I can't feel anything.' I was in severe physical and psychological pain, but I didn't cry. Where did I get the courage to stay calm? I don't know, all I know is when you have lost something, you cannot cry."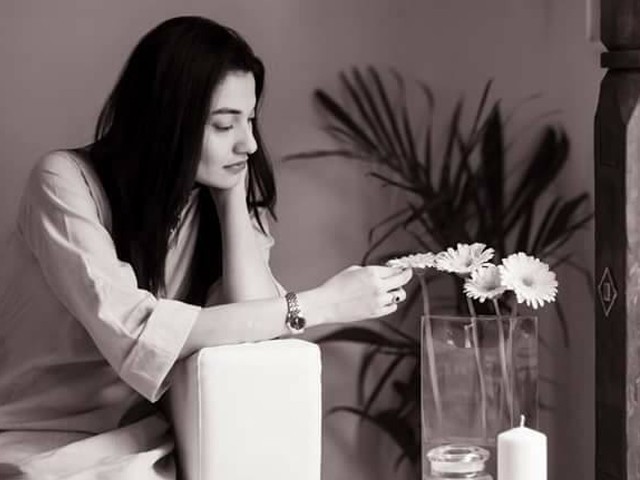 The process of recovery wasn't any easier. Muniba describes all she went through in another interview:
"The women would tell my mother that a husband would never keep a wheelchair-bound wife. Poor girl, she'll get divorced, they used to say, as I lay there lifelessly, pretending I couldn't hear them. My mother responded to them positively by saying if Allah took away my daughter's legs, there must be something important Allah wants my daughter to do without them. Despite my mother's optimism, this was a really tough time for me."
Talking about what kept pushing her forward, she shares the following:
"I was so happy when I sat in a wheelchair for the first time. So what if I lost my legs? I have two wheels now. The first thing I did was to put on some lipstick and check myself out in the mirror. I thought that I looked like a clown and that a person on a wheelchair can never look good, so I removed the lipstick. But then I put it back on because I decided to accept myself for the way I am. I became so brave after the accident. After losing so much and being surrounded by so much negativity, I realized I had nothing left to lose. I wanted to prove to the world that a disabled person can live a happy, fulfilling life too."
@thev_official #Vcon2017 #VUAE ?? ?? ✌?#throwback pic.twitter.com/wgooZv6S3q

— Muniba Mazari (@muniba_mazari) October 10, 2017
Following this harrowing accident, Muniba was filled with an undying passion to help others in need as well.
Muniba has, since then, become a symbol of hope for all those who are differently-abled. Though many would have thrown in the towel after such a horrific accident, Muniba recollected herself and came back stronger than ever. She is known to be vocal about issues close to her heart.
Peace begins with a smile! ?✌?

? @Mobeen_Ansari pic.twitter.com/izTSrhxia6

— Muniba Mazari (@muniba_mazari) October 5, 2017
Muniba also has this drive that makes her want to influence other people's lives positively.
It is thus that she has given talks at numerous platforms, with TEDx, Entrepreneurs' Organization (EO), Global Leadership Conference (GLC) 2016 and Leadership Summit Pakistan being a few to name. She also happens to be on Forbes 30 under 30 for 2016 in the Media and Marketing Category. And she's Pakistan's first Goodwill Ambassador for UN Women.
She never seemed shattered; to me, she was a breathtaking mosaic of the battles she's won! – Matt Baker pic.twitter.com/L4YllGqkiv

— Muniba Mazari (@muniba_mazari) October 11, 2017
Muniba has proven to the world that though disabilities may be obstacles, they don't have to define your life or what you do with it. She's truly an inspiration for all those who feel lost or hopeless in such situations. Her passion and drive are contagious and we hope she keeps doing the great work that she has for the longest time.
What do you think about this? Share your thoughts with us in the comments below.
---
Cover image via the-v.net