Don't you just love and always think about those mouthwatering moments with your food? Food has the ability to make you fall head over heels in love. And for anyone who claims to be a hardcore foodie, we've got the most amazing thing.
Presenting… Cinemagraphs:
Cinemagraphs are my new obsession.They're like gifs, but are far more aesthetically pleasing to longingly gaze at. They're your soothing, subtle moving paintings.
I often find myself stumbling upon them and falling into a profoundly relaxing state. I decided to collect my favorite, most delicious cinemagraphs that have me drooling all over:
WARNING: SEVERE HUNGER PANGS INCOMING
Just look at that cutter slicing through the juicy pizza
Oh goodness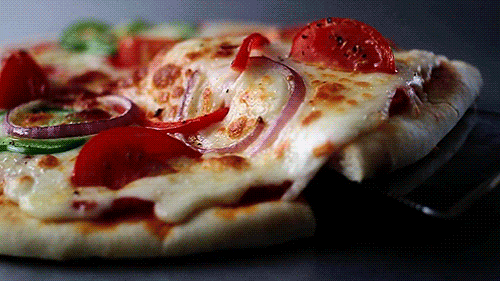 Mmmm…
Drizzle some of that saucy sauce on them fries.
Fried chicken never looked so sexy before
Chai chahiye?
With some peach pie, maybe
That milk brings us to the yard
Glaze it, glaze it real good
Gimme, gimme
Oh damn
This
Is
Insane
*drools*
I'm dead
---
Cover image via: responsesource.com