SOOOO, Coke Studio just drew to a close on the worst possible way. 'Ko Ko Korina' was officially ruined by Ahad Raza Mir and Momina Mustehsan.
Pakistan was appalled by how bad Ahad and Momina's song ended up being 
Coke Studio Mission:

"Let's remake all the classics and ruin them in all possible ways" #KoKoKorina pic.twitter.com/Vwso8ocpjt

— فائقہ جدون (@fyka_ayaz) October 19, 2018
Khan Sahab After Watching #KoKoKorina .#CokeStudio11 pic.twitter.com/C7v1waM93c

— USAMA MAJEED🇵🇰 (@UsamaGalSun) October 22, 2018
It made them want to destroy their phones 
#KoKoKorina pic.twitter.com/8loPpZJUKX

— Scroller (@Scroller_tweet) October 22, 2018
Even Shireen Mazari tweeted out about the song. 
Boy oh boy, was she triggered
Horrendous! Destroyed a great classic – why oh why did Coke Studio allow such a massacre of this classic song? https://t.co/Iq5gfCPYcr

— Shireen Mazari (@ShireenMazari1) October 21, 2018
After this, people declared the song a human rights violation 
This is a human rights violation and I am serious. Not sarcasm in any way. Thank you Madam for raising your voice.

— Dr Farhan K Virk (@FarhanKVirk) October 21, 2018
Bechari must have gotten a lot of complaints for this 
Lol even the Federal Minister couldn't resist I'm giving her opinion about this. The reason is obvious so many people must have tagged her for the human rights violations being done by Momina n ahad raza mir and @cokestudio obviously.

— WonderWomanGoneCrazy (@JEsfandiar) October 21, 2018
What all must be going through the mind of Momina Mustehsan, seeing all the kinds of things people are saying
Well no more wondering because Momina Mustehsan responded to Shireen Mazari
Apologies for hurting ur sentiments. It is ur right to judge us & express ur outrage,just like it was our right to exercise our #FreedomOfExpression. As our Minister of #HumanRights, u should appreciate @cokestudio for allowing us to express ourselves, esp if it was horrendous 🙂 https://t.co/OkYdSE0jCz

— Momina Mustehsan (@MominaMustehsan) October 22, 2018
Did she use human rights and freedom of speech to justify THAT song?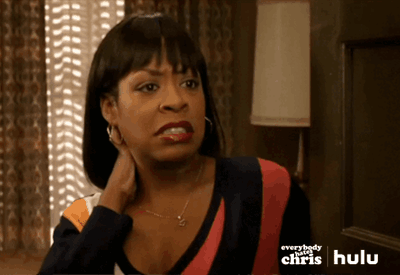 'You should APPRECIATE'- REALLY MOMINA?
People, of course, got triggered
You should apologize to the whole nation..

— abdulla wasay (@wasay7) October 22, 2018
U owe us an apology, this song was a proper torcher n a clear human rights violation n ministry of human rights must take a swift action against you n the producers…

— PTI khan (@ChMubas55640229) October 22, 2018
I love how creative people get with their burns 
Typo mistake, it's "destruction" not "expression"

— sarahhassan44 (@sarahhassan44) October 22, 2018
Oh Momina, everyone can see through what you did there
Nice diversion tactic by using freedom of expression to cover up ur blunders..it seems u guys were not singing but reading the song..Poor attempt.

— faizan khalid (@faizan_kld) October 22, 2018
Even her fans lost hope in her 
Been your fan from the start of afreen and still am but #KoKoKorina was a major fail, just try to move on,cause we expect a lot from you!

Good Luck for the future!

— Farhan Zaheer Khawaja (@fzk_94) October 22, 2018
Lanats were sent out 
Lanat hai Aesi freedom of expression pe…

— Ahmed (@AhmedDamn) October 22, 2018
I'm just going to sit back and lowkey wait for Shireen Mazari to reply now because THAT would be interesting.