You guys, Momina Mustehsan is back in the news circuit (and on Mominabaaz…I mean, MangoBaaz) so, we couldn't be more thrilled.
We saw her looking like a dream on the Lux Style Awards, all smiles, as usual.
We also saw her up close and personal at Hum Awards last night.
Doesn't she look like an absolute diva? Green is definitely her color.
Oh and btw, we were also at the Hum Awards, donning our Sunday best on a Saturday night.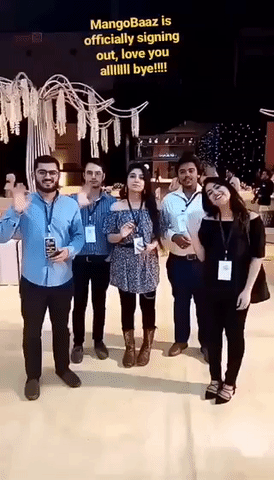 Pssst. Are you following us on snapchat? If not, shame on you. Do it now. Our username is…mangobaaz.
Surprise, surprise.
Anyway, after the glitz and the glamor (and all the many controversies) at the Hum Awards, Momina is off to Islamabad but a little before that she took a rather unconventional role at the airport.
Remember those flight announcements that you never really paid a lot of attention to? Well, today, they went out in Momina's voice.
Isn't that a whole lot of CUTE.
We also think she said "jihad" instead of jahaaz but oh, well.
Pakistan International Airlines twitter account was super PSYCHED.
Guess who made the #PIA flight announcement!! It's none other than super girl @MominaMustehsan !! #PakistanIntlAirlines pic.twitter.com/UB4mN6drpw

— PIA (@Official_PIA) April 30, 2017
Someone at PIA needs a pay raise for all that PR they've been doing lately.
And quick.