Pretty much every Pakistani who grew up in the Middle East moves back at some point (common reasons include cheaper medical school fees, rishta hunts, nobody is hiring in Dubai or Saudi anymore, and visa expire hogaya). And while it may not be that much of a culture shock (because every third person in the Middle East is desi), visiting Pakistan once or twice a year and then moving here permanently are very different experiences.
And there are some things ALL Pakistanis who grew up in Middle East can unite on:
1. You are a shawarma snob among your friends in Pakistan you're definitely not sorry
Seriously, who doesn't put tahini in their shawarmas? Why is this bread not khubz?
IS THAT CHUTNEY. IN. A. SHAWARMA???
2. Hummus is an actual need, and a separate food group for you
Hummus is LYF!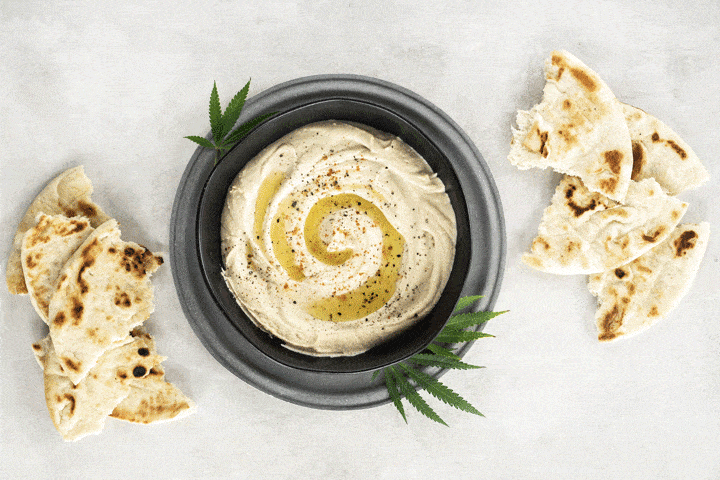 3. You spent wayyy too much of your childhood at airports
4. So your passport looks like it has been through hell and back
And not like you were out there traveling the world – just kept coming back to Pakistan to attend some cousin's shaadi.
5. You're slightly irritated by the fact that the week starts from Monday and not Sunday in the rest of the world
6. You're always converting the price of everything to Dirhams
Or Riyals, whatever.
7. And you're slightly sad you're not earning the salary that would fit your Dirhams wala budget
8. You don't really know Arabic but say inshaAllah and mashAllah after every three sentences
9. Some of your closest friends are Indians and you love that about your experience in the Middle East
Except during cricket matches, obviously.
10. You rarely ever meet your Pakistani friends that you grew up with because they all live in different cities after moving back to Pakistan
11. So you are basically in a long distance relationship with all you friends at this point…
12. You love Pakistan AND you love where you grew up but… you never completely fit in in either place
13. But that is fine, you wouldn't trade your borderline-messed-up third-culture identity for anything else in the world
---
Cover image: worldnomads.com / @micz013 via Instagram