Everything Messi is involved in is unusual one way or another
For instance, his never-ending rivalry with Ronaldo…
…that CRAZY match with Croatia…
…and this seemingly ill-timed photo shoot with a goat, where he's basically saying he's the greatest of all time (GOAT.) Real smooth, Messi. 
And now the FIFA World Cup trophy is to be gifted to the Argentinian captain on his birthday.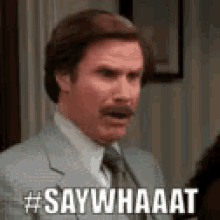 …Well, sorta.
He will be presented with a 'unique' copy of the Fifa World Cup trophy as a birthday cake by the people of Bronnitsy, the town in Moscow where the Argentinian team is residing.
Messi is a world-renowned player. It's quite obvious his fans anywhere in the world could not forget an event as important as his birthday. This trend of a unique birthday cake isn't something new, either.
Recently, Egypt's footballer, Mohammed Salah, was gifted a 100kg cake, decorated with a golden boot as he was the top-scorer in the English League.
Currently, Messi and his teammates are struggling to qualify for the second round of the FIFA World Cup. So…is the cake really the best symbolic gesture?
While his fans are gifting him a replica of the trophy in cake form as a tribute to his greatness, others might wonder if he'll walk away with the actual trophy.
Irrespective of what people may think, there is no doubt that Messi is one of the world's best players. 
Whether Messi will walk away with the FIFA World Cup trophy or not is a matter that actually remains to be seen. Khair, till then, we hope he has a great birthday. What do you guys think? Share your thoughts in the comments below.
---
Cover image via: smmsport.com