Bechari Mehwish Hayat getting dragged for no reason
It's the age of social media and anything that goes on, falls directly in the hands of social critics and to be honest, EVERYONE's a critic these days.
So recently, Mehwish performed alongside Rahat Fatah Ali Khan at a musical event by PTV called Virsa.
What we found interesting was that almost immediately, people pointed out that Mehwish Hayat was evidently lip syncing and failing at it.
Some said that a singer as legendary as Rahat singing besides Hayat seemed to be traumatized.
Ayein…?! Seemed pretty okay to us.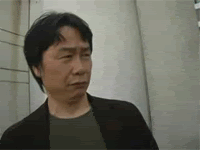 On the other hand, some loved the performance and praised it. 
Some people were vigilant to notice that she was apparently lip syncing. 
But hey, let's just take a moment to acknowledge that she looked ethereal in that dress.
Khair, the event that took place at haveli Barood Khaana in Lahore also featured classical performances by other singers like Aima Baig
Followed by a performance of Aima Baig's with Sahir Ali Bagga
Ahmed Ali Butt was also present at the event with his wife Fatima Khan
We cant help gushing over the star studded event that took place while the chilly nights are approaching in Lahore.
What do you think about Mehwish Hayat's performance? Did you think she was lip syncing? Let us know in the comments.