Wedding season is officially here, aka the best time of the year. Anyone and everyone in Pakistan are aware that December to March are the months of wedding bells and well, lol, nothing else. TRY having time for anything besides weddings, dholkis, dance practices and fighting with your darzis. And you know what, WE LOVE IT.
I mean, what's not to love about shaadis?
Your family from all around the world comes to town.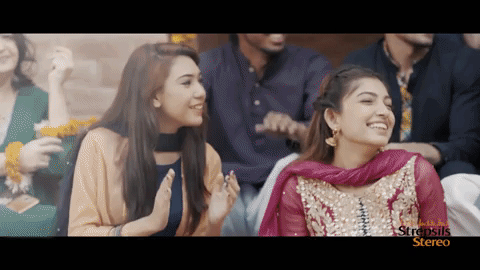 You get to get all dolled up and fall back into age-old traditions.
Catching precious moments between the bride and groom? Enough for us to drop everything and get married ASAP.
ANNNNNNND…Lots of Bhangra.
Dancing at mehndis isn't just a tradition, it's the best way to have FUN. Sometimes coordinating dances months in advance and making sure everyone is in top form for the musical night is a real thing. Just ask any bride around. Of course, having the perfect music playlist is important too! Everything from the hottest of hits to old classic songs you HAVE  to have at every event.
But apart from having typical songs that are bound to be at every wedding this season, we've found a new one that is sure to shake things up.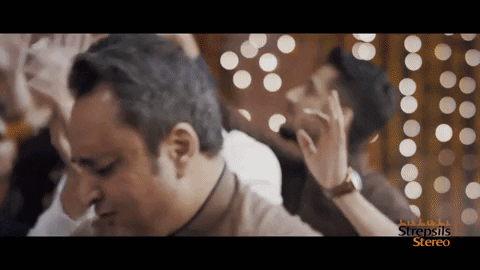 Strepsils Stereo in collaboration with BIY Music just came out with their first ever original A Capella song! Creating music with nothing but their mouth and voices, Strepsils is bringing a whole new sound to the main stage and we are here for it.
I mean, they literally made an entire shaadi song with nothing but their voices.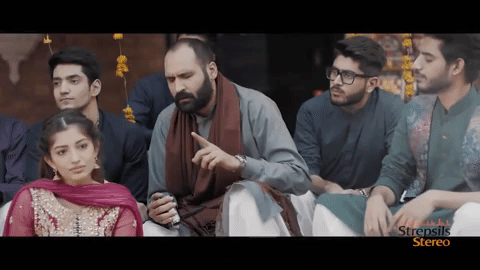 HOW. EVEN.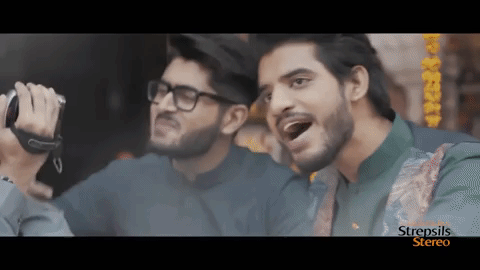 *Literally cannot stop dancing as we write this*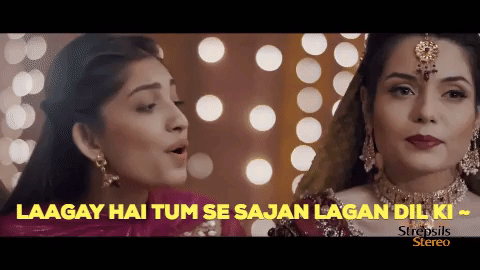 The song, titled 'Rang De,' is a traditional yet modern twist on mehndi music. Featuring Parizae Azhar, Safeer Jaffery, Ahsan Parvez and Ali Noor, the song is just what your shaadi playlist is missing. Also, can we just talk about how sweet and simple the bride looks? Nowadays it seems all we see on brides is heavy makeup and contouring. It's nice that Strepsils brought in the notion of old-school charm and elegance. Not bad friends, not bad at all.
Also hello, ALI NOOR? IN A WHITE SHALWAR KAMEEZ? AS THE HOT BHAI OF THE BRIDE?
Hands down it is the ultimate song to have at your upcoming dholkis, mehndi's etc etc. Imagine coordinated dances to a song like this. It would take everyone by surprise and have them dancing throughout the night.
Have a listen to the song and let us know what you think:
Strepsils Stereo is back with a bang with a brand new Acappella track 'Rang De!' You don't need instruments to truly express yourselves this shaadi season! Ali Noor, along with Parizae Azhar, Safeer Jaffery, and Ahsan Pervaiz, feature in this Acappella song to kickoff the wedding season, and for everyone to put on their dancing shoes! #StrepsilsStereo #Acappella #BIYMusic #SupportOriginalMusicDownload from Patari: http://bit.ly/2AUxc70Download from Soundcloud: http://bit.ly/2jcnIcV

Gepostet von Strepsils Pakistan am Samstag, 2. Dezember 2017
---
This post has been sponsored by Strepsils Stereo.