So, we all saw that video of Eva Zu Beck doing the Kiki challenge on a PIA flight – holding the Pakistani flag. The awam threw a lot of shade at her, accusing her of disrespecting the national flag and causing insult to the country. PIA was even asked by NAB to inquire the involved officers and take action against them.
Eva Zu Beck has gained sudden notoriety in Pakistan after her Kiki Challenge on a PIA airplane went CRAZY viral in Pakistan
Some people were quite pissed at the entire matter and tried their best to defend Eva
How is she disrespecting the flag ?? Can we not be soo over sensitive. This legit makes foreigners hate us. She is a European girl who loves visiting Pakistan and always has great things to say about pakistan.

— Ahsan Idrees (@ahsan_idreesx) August 13, 2018
Pakistani Media is ruining Pakistani people image in front of the whole world.. She didn't even thought of abusing it. Stop Criticising her

— ☘Rabiya (@friday_feelin) August 13, 2018
It was all in vain. She deleted the video and apologized for hurting the sentiments of certain people. However, the backlash continued. And just when we thought that people might be stopping, Mathira blew us over with her remark!
So basically, this Instagram posted that video.
And Mathira was found in the comments, objecting to the very same.
Interesting…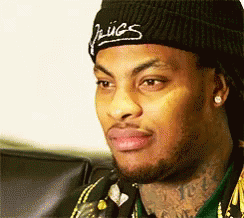 And she didn't stop there
As expected, her comments only made things messier. The debate was reignited.
Instantly, Eva-defenders came to the rescue
And some tried to reason with her
Others believed she was being a bit too negative.
To which Mathira had the following to say
Khair, now Mathira seems to be getting some backlash. Unfortunately, it pertains to shaming her for her choice of attire.
I mean… do we have to shame one woman to defend another?
What do you think of all this? Let us know in the comments below.