Adnan Sami is a name that invokes anger among many Pakistanis ever since the guy chose to relinquish his Pakistani citizenship for an Indian one. And so, during any India-Pakistan rivalry, Sami has been a thorn and many don't squander the opprtunity to troll him.
Sami has recently been getting trolled during the military tensions between India and Pakistan
Pakistan prays for Adnan Sami's success in his mission. #MajorAdnanSami pic.twitter.com/bqGnotC5Rz

— Khabees Orat (@Khabeees) March 2, 2019
So now wikipedia as well confirm about #MajorAdnanSami
Good job major cary on your mission؟in 👌👌 pic.twitter.com/dVsr1xVd8H

— ٹویٹر کی سپریم کمانڈر (@BajiGhazala) March 2, 2019
This conspiracy that he's an ISI agent started when he tweeted "Jai Hind" after India crossed the LOC
The hashtag #MajorAdnanSami has been trending on Twitter for two days now and people have extremely hysterical takes on the matter
This news clip from an Indian News channel is the highlight of our day.
No shit, Sherlock.#MajorAdnanSami is in trouble. 😂pic.twitter.com/j7vOYmOrUH

— Aphrodite 🇵🇰 (@TheGrumpyDoctor) March 2, 2019
This one actually confirms that he is in fact an agent.
This is some next level trolling.
Who they don't believe Adnansami ISI agent or NOT so here is the 100% proof #MajorAdnanSami pic.twitter.com/48GcQ4KI6o

— Saqib Shafiq (@saqibshafiq173) March 2, 2019
And there's more.
That's how Major Adnan Sami sent information to Pakistan Army & ISI about Indian aircraft Mig21 and his Pilot name "Abhinandan".

Thank you #MajorAdnanSami pic.twitter.com/xnUHvbMqUT

— 𝙃 𝘼 𝙍 𝙊 𝙊 𝙉 🇵🇰 (@ImSpero) March 2, 2019
Then there are memes like these.
#MajorAdnanSami Short live major🇵🇰❤️ pic.twitter.com/rZxPZn1YQz

— Sajjad (@Sajjadca) March 2, 2019
His many makeovers are being called evidence that he has been undercover for all these years
Just look how #MajorAdnanSami changing his looks for different missions as an undercover agent in India. pic.twitter.com/DCy1zbWLCL

— Gen Khizer Jadoon•🇵🇰 (@kkj_here) March 2, 2019
Maulana Adnan Sami exposed.
Leaked Picture of Maulana Adnan Azhar of Jaish e Mohammad, Ameer in India. He is an ISI agent. #MajorAdnanSami pic.twitter.com/DvxLHGRgks

— Janaab Comrade Musa (@MusaVirk18) March 2, 2019
Even Mubashir Lucman shared proof on the matter.
— Mubasher Lucman (@mubasherlucman) March 2, 2019
And well, why wouldn't actor Shaan jump on the Bandwagon?
Initially he denied the allegations and said that he is one of the only Pakistani products that we are, quite essentially, ashamed of.
Adnan Sami is not a Pakistani neither an agent as intelligence agents have honour he is the only Pakistani product that we are ashamed of . Keep him he is yours ..

— Shaan Shahid (@mshaanshahid) March 2, 2019
Later, replying to Mubashir Lucman, he had a rather sarcastic take on the matter.
Go to the safe house now your cover is blown . Delete all data that you retrieved in mission Javed jaffery.. do not contact us we will contact you . And send us all the data through your songs as the Indians can decipher that…

— Shaan Shahid (@mshaanshahid) March 2, 2019
Among all this ruckus, Adnan Sami himself ended up satirically responding to the controversy
Playing along to the joke, he said his cover has been blown and he has been exposed as an ISI Agent. He also paid his respects to a number of Intelligence Agencies that he still has his job.  Adding that its 'Lt. General', not 'Major' in the end.
Hey Guys! Damn it! My cover just got blown!! I'm supposed to be an ISI agent! It's all over now! Thank God for CIA, KGB, MI6 & KHAD that I still have a job!!
…And by the way, It's Lt. General & not Major – Thank you very much!!
😂😂😂😂😂😂😂😂😂😂😂😂😂😂😂😂😂😂#FaarikhLog pic.twitter.com/AG0btS7dMI

— Adnan Sami (@AdnanSamiLive) March 2, 2019
But of course, even this has prompted people to continue to troll him
We r proud of u #majoradnansami pic.twitter.com/KieturlXXt

— Sitara Ali (@SitaraAli11) March 2, 2019
Yaar 😑 pic.twitter.com/m8vUJk6eCT

— Mark ZingerBurger🍔 (@FBkaBaap) March 2, 2019
Honestly, these are the things we live for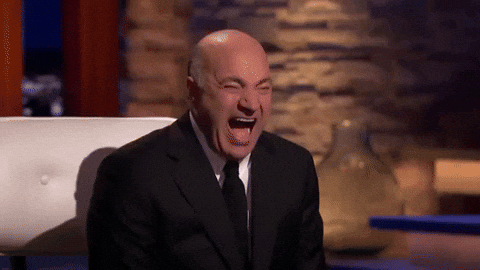 What do you think about about this crisis? Let us know in the comments.
---