A few weeks ago, 7-year-old Zainab's tragic death left Pakistan shaken.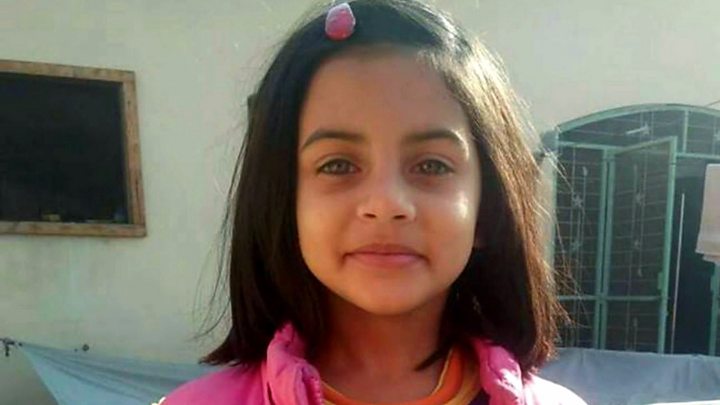 Just a few days later, Asma suffered a similar fate.
Today, the unfortunate case of 9-year-old Hussain being beaten to death by his teacher is making the rounds.
Mohammad Hussain was a student at a Madrassa at Bin Qasim Town where he was allegedly beaten to death by the Madrassa teacher. The student was reportedly struck by a blunt object repeatedly.
The police arrested the Madrassa teacher – Qari Najmuddin. 
A video of him responding to the entire incident has also been released.
This is the Mullah who beat an 8-year-old student Muhammad Hussain to death at a Madrassa in Karachi's Bin Qasim Town pic.twitter.com/oAlLpDv4Qh

— Bilal Farooqi (@bilalfqi) January 22, 2018
9-year-old Hussain had made previous attempts to flee.
He had previously tried to escape after being subjected to similar brutality. However, his parents sent him back to the seminary. There, Qari Najmuddin beat him up again, resulting in his demise.
Given the recent wave of such incidents surfacing on the scene, Pakistanis are outraged over the incident.
9 yr old Hussain passed away after being severely beaten by his madrasah maulvi. We demand a complete and cohesive plan from the state to protect our children from this culture & such monsters. Enough is enough! pic.twitter.com/mrTcLqCj3c

— Ali Zafar (@AliZafarsays) January 22, 2018
My GOD What's happening in this country.??

— kuku (@KukuSayys) January 22, 2018
Moreover, they're demanding prompt justice.
I have seen this kind of punishment in madrassa. Its must be stopped

— Muhammad junaid (@realJunaidawan) January 22, 2018
People rightly termed the barbaric act "shocking" and "unacceptable."
Shocking. Unacceptable. Barbaric. It's time to close down these madrassas and modernize the education system to get rid of hundreds years old teaching methods.

— Umer Rana (@iumer_rana) January 22, 2018
Moreover, people were only further aggravated after watching the circulating video.
He doesn't look remorseful. He is talking like he's narrating something mundane.
How do people hurt little children? How? I will never understand it.

— Enyo (@EnyoAtHome) January 22, 2018
only appropriate punishment is to beat him to death like he did to that poor innocent child

— Fatima (@moonlitcemetery) January 22, 2018
People are being extremely vocal about how inhumane the act is.
Haaar roz aik naye janwaar ka ptta milta ha..

— Munazza مُنَزَّہ (@munazzaanwaar) January 22, 2018
Hang him … And beat him like he beat children till death

— Farooq Afridi (@FaryAfridi1) January 22, 2018
Soon, rumors started surfacing that the victim's family has forgiven Qari Najmuddin.
This is Qari Najmuddin who beat 8yr old Hussain to death. The curse of corporal punishment continues to devastate children emotionally and physically and even takes their life at times. @AbbTakk tv ran a ticker that family may have forgiven Najmuddin. Hope the same isnt true pic.twitter.com/GKhiEzk9ux

— M. Jibran Nasir (@MJibranNasir) January 22, 2018
Some are arguing that it's a crime against the state.
This is crime against estate

— Hope! (@ZubedaBanoo) January 22, 2018
While others believe that forgiveness is not an option.
Forgiven???even if they have…is state also going to forgive??We are living in fanatics cornering us with every passing day.

— Ammar Tariq (@imammarx) January 22, 2018
We sincerely hope that justice is served and the relevant authorities take prompt action. However, what's your take on this? Let us know in the comments.
---
 Follow Wajood on Facebook to stay updated about the world around you.