If you're a mother already or about to be one, you should know it's one helluva ride. The journey has its fair share of good, bad and CRAZY. But it's your personal crazy mess and you wouldn't have it any other way. Don't forget to give yourself a big shout-out everyday for being able to bring a whole new human into this world. And, one big fat gold star for being the best mom ever. You deserve it.
To the rest of you Pakistani mothers, here are a few lessons you learn becoming a mother for the first time:
1. Sleep?
What is this beautiful, crazy, much forgotten, bittersweet, alien concept you speak of?
Being a mother is a full-time job with no breaks, no vacation, no added perks (other than the big fat cuddles and smooshy kisses) and lots of noise pollution. And sleep deprivation. Lots and lots of it.
2. Trust your instincts and pinch yourself every time you have the urge to "google it"
The worry, the panic, and the paranoia are your constants. They will never really go away, even when your child has kids of their own. Stop yourself from googling every little sneeze.
3. A little bit of crazy is A-OKAY
What is a mother without a little bit of loco?
4. Just when you start feeling comfortable being a mother, your baby decides to quiz you.
You think you've got it covered. You have a system, you're finally calm and confident AND BAM! You baby runs an unexplained fever or swallows something unsavory and you're back to square one.
5. There is no such thing as "the perfect mother", stop trying so hard all the time.
Trust me, you're doing great. You're doing the best you can. Stop striving for perfection, you'll only feel inadequate. Start giving yourself more credit.
6. Don't try every other totka on your baby that every other auntie suggests
Every baby is different and every mama is different – don't stress about asking every single person what to do, you've got this!
7. No, your baby won't remember that you left him or her with their grandmother just so you can enjoy some "me time"
Beat the guilt and go out with your girlfriends. Treat yourself to a relaxing massage or a mani-pedi OR GO TRY THAT NEW DESSERT YOU'VE BEEN TAPPING A HEART ON INSTAGRAM.
8. It's okay to want alone time with your husband every once in a while. 
Every couple needs this. Plan dates, choose to do things you both love. Take a break from all the diaper changing and baby TV. You both have definitely earned it.
9. So what if you haven't planned your child's life-path?
What pre-school to put them in? What about the savings plan? It's okay if you haven't made a life-plan. They'll throw you a curve ball anyway.
10. You don't need to have a consistent "parenting strategy"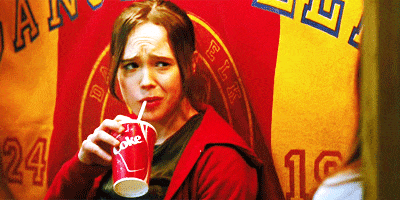 Switch between the "achi ammi" and "buri ammi" roles, it's okay. Sometimes you have to be firm, other times, you both have ice-cream for breakfast. No big deal.
11. Stop fretting over how you look or how the house is an absolute mess 99% of the time.
Deewaron pe lakeerein hein tou kya hua? It's all part of the deal.
12. You keep doing you!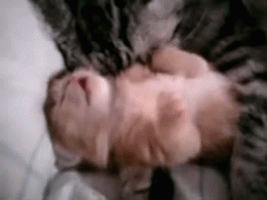 ---
This article is sponsored by NESTLÉ CERELAC Pakistan (6 Months Onwards)
The World Health Organization (WHO) recommends exclusive breast-feeding for the first 6 months. Consult your doctor for advice on when to introduce complementary foods to your baby. Breastfeeding should continue for as long as possible after introduction of complementary foods.