There are certain things we just cannot control. The way we feel about others, our own destinies (to an extent) and MOST IMPORTANTLY, our laughter.
Being someone who will literally laugh at EVERYTHING, life can just be a little more entertaining. So for all you gigglers out there, here are thirteen things that happen when you laugh at LITERALLY everything.
1. There is no such thing as a bad joke. Bad joke? What's that!?
2. You'll laugh even though no one has told a joke. Every sentence has the potential to be a joke. Always.
3. There is no kind of humor you don't get. Sarcastic? Amazing. Slapstick? Fave. Dark? BRING IT.
4. You'll randomly think of a joke and laugh at it for 20 minutes.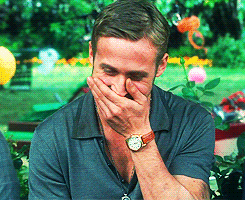 And people will think you're insane.
5. The most annoying person in the cinema? That's you.
6. People think it's super charming at first. "Awww, she giggles at everything!"
7. Those same people get sick of it in five seconds.
"WTF SHE GIGGLES AT EVERYTHING."
8. Serious situations can get very awkward for you, very quickly.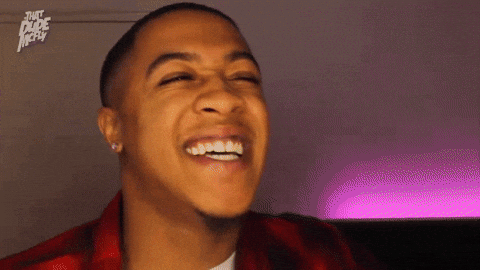 With one laugh.
9. You laugh before the punch line.
Like, way before.
10. You'll laugh just because someone else is laughing.
Hey, it's contagious, right?
11. Once you start, you can't stop. It's a DISEASE.
12. Food and laughter do NOT go well together.
Whatever you're drinking will go straight up your nose ~
13. You're surprised you don't have abs yet.
Whatta lie.
Can you relate to any of these? Know anyone who can? What else do you go through? What are you laughing at!? TELL US TOO!? Let us know what you think in the comments below. Love you.