It feels like every other day, there's a new designer coming around the corner with a new lawn line. And though this may be the general reaction to that situation:
Oh and uh,
We can all agree that it's a bit ridiculous.
WHICH IS WHY, Seher Tareen, the founder and creative director behind Studio S is here to show us how to dress professionally, with class and with style this summer season – WITHOUT LAWN.
THAT'S RIGHT!
Seher's line, called 'Boss Lady' has been designed for the working woman. When speaking to the designer, she said:
"#BossLady is a collection that is designed for the woman of today; whether a college student or graduate entering the workforce, whether a working professional or a stay at home mom, we as women can choose to do whatever we want and wear it with pride. If you are running your life like a boss, this range of 21 shirts is for you. Studio S has designed the #BossLady collection as a compilation of 21 'shirt kits.'"
"Each kit comes with 2.5 meters of printed fabric (textured cotton – durable but breezy for the summer) as well as all the accessories seen on the finished design of the shirt, including buttons, zipper, and trim.
In addition to the materials needed to execute the design, the kit comes with an illustration of the design with exact measurements of the details, such as cuff size etc, and a photograph of the finished garment. The best part is how affordable this collection is. At Rs 2,750 per kit,
#BossLady is the most affordable way to be stylish from spring through summer (and a BOSS 24/7)! Due to demand we now also offer stitched shirts."
Seher went on to say,
"On a personal level, I was tired of the three-piece printed lawns with embroideries being the only option for the summer. I wanted to provide the Pakistani woman with an alternative way to dress in the summer. #BossLady is the realization of that vision. It offers you smart and preppy prints such as tweed, plaid, checkered and striped prints with gold buttons and black neckties designed in power dressing inspired cuts.
I do believe that the way we dress has an impact on the way we feel, it is a form of self-expression and inspiration. So let's change the way we dress and let's all be BOSS LADIES!"
YES. BOSS. LADIES.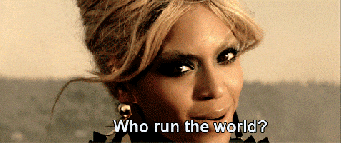 This line is the perfect alternative to lawn. So stop standing in lines and staying up all night to order clothes that will invariably be on literally every single person in Pakistan. Be original, be creative and BE THE BOSS LADY YOU ARE.
Follow Studio S on Instagram for some of the cutest designs you'll love for this summer. Oh and just saying, Seher's other outfits are absolutely stunning too, you're gonna wanna check her out her work ASAP.
Sick of lawn? LOVE THIS CONCEPT? It's basically the easiest thing in the world and you're gonna want to get it asap, we just bought four of our own ~ Let us know what you think in the comments below! Love you.
---
Cover photo source: @studiosdesigns Via: Instagram