Komal Rizvi might have just become relevant again for all the wrong reasons
Let's be real, Karachi knows how to throw a party. Just this weekend, there was a costume party held by Hasan Rizvi and the pictures out of it were LIT.
Pakistani celebrities came out in their best costumes for this party that was held this past weekend
The likes of Osman Khalid Butt, Zhalay Sarhadi, Mansha Pasha and Nouman Habib showed up for it.
The party was all sorts of extra, and I mean E-X-T-R-A
Among the people there, was Pakistani singer and actress, Komal Rizvi, dressed as… Cleopatra(???) 
For comparison's sake, let's look at what Komal was most probably actually going for
I think we can all agree, the costume isn't the BEST Cleopetra look, but heck, she tried. That's all that matters? Right?
Well, people online did not see it that way. The costume was not received all too well. Komal was trolled to no end
There was general hatred for the entertainment world thrown in because they're all miraasi and that's such a bad thing, y'know
Komal Rizvi was called names
'Astaghfaars' were sent her way 
Okay, she doesn't look THAT bad, you guys 
Some thought she was too animated 
See what I did there
Like I said before, trolled to no end 
Komal was suddenly blamed for earthquakes, too
Despite the hate, there were some people who loved the look… shukar
You might not agree with how she looks and is carrying off her costume, but commenting on her religion and blaming her for natural disasters is quite the stretch. People online need to honestly calm down.
Like, take a chill pill, maybe?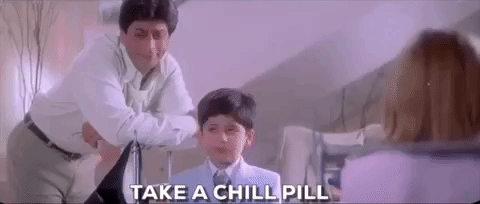 What do you all think about this?
---
Cover Photo Courtesy @komal.rizviofficial / Instagram