I love everything about the Kardashians. They're honestly my guilty pleasure, my haven of comfort when I'm feeling a little low, and the ultimate weekend binge watch. Kim is my favorite out of all of them, because honestly, what's not to love?
She's SUCH a character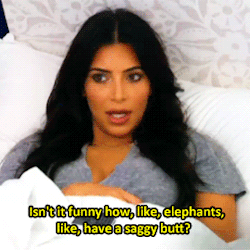 And legit couldn't care less about anything (#confidencegoals)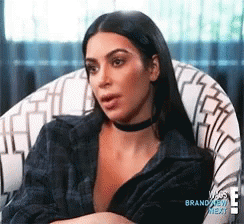 I low-key am obsessed with her, and I'm not afraid to admit it
You raise some valid questions, Kim, you really do
And she's legit so relatable it hurts sometimes
The socialite graced Vogue India's March issue and looked stunning!
And while her covers so far aren't anything phenomenal…

Source: @vogueindia/Instagram
It's a glimpse inside her spread that's turning heads
Kim looks breathtaking sporting a lovely lehenga with a cropped choli, and honestly this is SUCH a mood now
She was styled by famous stylist Anaita Adajania, who's famous for toplining Vogue India covers for decades.
Kim looks so beautiful, more so than I will honestly EVER look in a lehenga life
The exquisite lehenga is by Indian designer Anita Dongre, who's a popular go-to for Bollywood actresses like Anushka Sharma
And Alia Bhatt
We're anticipating the spread, here's hoping Kim's going to be wearing more desi outfits! What do you think of Kim's ethnic look?