Karachi Eat stands as the lone epic celebration that brings together all of Karachi only for the love of food. An annual pilgrimage to the festival is almost a testament to being a true foodie. This year was bigger than anything we've ever seen. With about 125 stalls and every food item under the sun, it was nothing short of a gastronomic pleasure.
We've already talked about all the things to expect at #KhiEat2018 and well, it was only fair that we put everything to the test.
Hi guys, we were at Karachi Eat and well, it was worth the hype (as always)#KarachiEat2018 #KarachiEat #KarachiEatFestival #Foodies pic.twitter.com/DktRRpqKJx

— MangoBaaz (@mangobaaz) January 13, 2018
From the doughnut burgers at 2 Guys 1 Grill
A perfect marriage between fluffy doughnuts with just a hint of sweetness and the perfectly marinated tender beef oozing with sauces.
Falsa popsicles by Pop Bar to beat the heat…
To the poutine by No Lies Fries…
The Canadian staple fries with a wholesome topping of gravy, cheese curds, jalepeños and shredded beef were nothing short of an adventure. Oohlala~
Which we basically went completely omnomom for. Like, truly good stuff.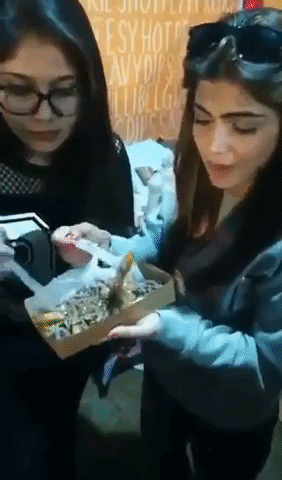 But a hot favorite was the Fresh Blends stall by 7up churning out mad cool drinks.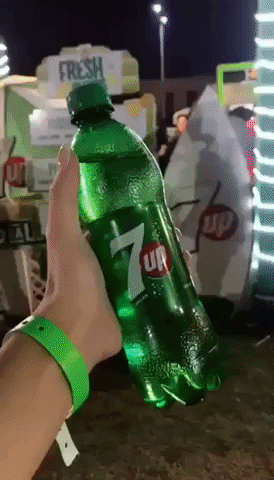 We also decided to get in line because…free fun drinks, man. Who would say no to that?
Just look at these babies…
With funky options like Masala 7up, Pomegranate chiller, Green Soda and Pink Muse, we were in for a refreshing joyride.
Of course everybody else at #KhiEat18 seemed to agree…
The queues were massive in and outside Karachi Eat which made for a jam-packed Benazir Bhutto park. But during all the madness, the food and these infused drinks made up for one helluva foodie experience. If you're still contemplating heading over the Karachi Eat because you're like…should I change out of my pyjamas or not? Let us just add: it's once in a year sort of an event. So ask yourself, do you really wanna miss out on having all that good food and good vibes?
We think not.
---
This post has been sponsored by 7up.
Head over to the last day of #KhiEat18 to enjoy your favorite drink with infused variations you've never even dreamed of.