DROP EVERYTHING AND ANYTHING YOU'RE UP TO AND RING THE ALARMS.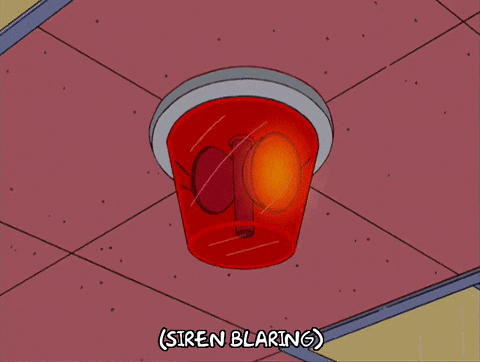 For this might just be the biggest news to EVER break this early during the day.
A little birdie told us that your morning muse, the biskut to your chai, the kick to your morning despair: RJ EXTRAORDINAIRE KHALID MALIK COMING IS BACK WITH A BANG.
FM 91 has just announced that Khalid will be joining the radio to host his own early morning show.

So, we're super, duper psyched that we'll get to hear his voice again. YAY.
We've been noticing that FM 91 has been playing naughty for a while now, posting images such as this like a tease:
Thinking to ourselves, "aakhir ye HAI KAUN?"
With guesswork going around, we were all wondering what could possibly #makemorningsgreatagain. After all, early mornings can be such a PAIN, as told by folks who shared their awkward early morning stories.
To those of you who don't know Khalid Malik, the RJ was quite literally your early morning pill.
Gracing the airwaves for over 10 years, Khalid's Breakfast Show meant a lot of things to a lot of people. So naturally, a lot of people were sad, mad, angry, upset and a whole lot of feelings jumbled together when he announced that he'd be coming on air no more.
So, this announcement is MONUMENTAL for all the people who's morning drives were incomplete without him.
We sat down with Khalid to ask him why he joined FM 91 and he gave us some top secret information
FM 91 just made sense, according to numerology and astrology and cosmetology and SCIENCE. According to Khalid, "9+1 = 10 and 1+0 = 1, from that standpoint 1 is the master number"
….Uhmm
"The logo and the colors are just so trippy"
But of course, the most important reason of all was *ahem*
And that's basically all the reasons you could possibly ever need.
Are you as pumped as we are for Khalid Malik's Mooooooooorning Jam, 7- 11 am Monday through Friday?
Mood: