Summer is quickly approaching as the months go on and though Islamabad and Lahore seem to be enjoying the last few days of Spring, Karachi is welcoming summer in a pretty big way.
#karachi heat wave expected from tomorrow for next few days. Stay hydrated and in the shade as much as possible #khialerts pic.twitter.com/zHsa70GC2n

— norbert almeida (@norbalm) March 24, 2018
Keeping in view the forecast regarding heat wave in #Karachi Heat Stroke Management Centers being set up in all 13 hospitals of Karachi Metropolitan Corporation. #Sindh #SindhGovt pic.twitter.com/7PZai8RTUb

— Danyal Gilani (@DanyalGilani) March 26, 2018
This what happen to A pen kept on My cars dashboard.. ?? karachi is Burning AF ?? oh God please Help us #Karachi #KarachiWeather #Heat #Hot #HeatStroke #temperature #temperatureHigh ? #StoryOfTheDay pic.twitter.com/QZ6XWx1i64

— Adnan Alam ?? (@AdnanAlams) March 26, 2018
Yup, Karachi is getting its first dose of summer heat and it is not pretty.
So, for our friends in the sea-town, here are a few pointers for how to survive the summer sun and not combust some time in the next couple of days, love you.
1. Recognize the heat
Dekho, ab tho garmi aa gaye hai. There is no sense in denying it, so let's just take it in. Summer is here. Heat is here. Bik gaya hai yeh mausam. Let's try and ease our way into it.
2. Accept the heat
Okay so it's not that bad. Phankay keh samnay (andar) baith jao, it's not horrible (hell).
3. Understand the heat
Garmi keh bhee koi feelings hon gai. Every season is beautiful, har kism ka mausam hota hai. Okay yup heat is making me delirious.
Ignore points 1-3, this weather is the worst.
4. Complain
The best way of dealing with an issue? Complain about it! Also can be done with friends, colleagues and any random person living in Pakistan swearing at the sun. Garmi mai tho saaray dost ban jaatay hai what with all the bonding that you do over complaining about the problem.
5. Dress to impress (and not sweat)
Lawn season has officially arrived (if you hadn't noticed) and it is great timing because shalwar kameez for guys and girls will be lifesavers. Itnee garmi mai jeans kon pehnay ga? Marna hai?
6. Ice cream
Consume anything with the word ice in it. Bus. No questions asked. You're welcome.
7. Don't leave the house
It should just be allowed to not leave the house some days. School, work, life – any reason literally at all. Everyone will understand, promise. Health is wealth acha? Keep drinking paani. Love you.
8. Sit inside the fridge
At home and still feeling hot? No problem! Take a seat in the fridge. No one will bother you, food is all around – just don't sit there too long.
9. Cry
Your tears will bring you some relief. It's okay, no one is judging. Cry the heat away, it'll feel good.
10. Pray
Pray for forgiveness for all of the winter days you wished for warm summer weather. SHAME.
11. Go on vacation
Garmi sai jaan chooto aur Murree/Khanispur/Kashmir ponch jao. Keep going until you find the ice. Good luck and let us know where it is.
12. Pretend that the garmi is actually some "other" feeling
Everything is in your head, garmi is just a state of mind. You're actually in Switzerland, snowboarding, drinking ice water in an igloo made of ice. Ice.
13. Sleep the garmi away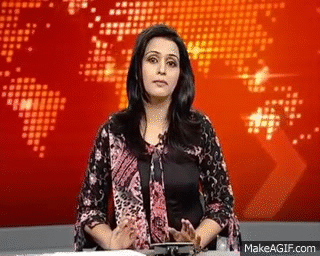 All else fails? Sleeeep it away. This applies to a lot of things in life btw. Sleep really does just make everything so much better.
Do you have any other ways of dealing with the horrible horrible disgusting heat? Please share your magical powers in the comment section so we can all be cool together. Get it? GET IT? Love you.
---
Cover image via: MangoBaaz