This Karachi girl showed the phone snatcher who's boss
Karachi has always been known to be a hotspot for muggers, whether you're parked outside of a grocery store or even at a red light, being mugged is unfortunately not something uncommon for the city's residents. Usually what one does (and should do) to stay out of harms way, is to give the criminal whatever they want to avoid any actual harm.
Cheezain tho cheezin hotain hai, your life is too precious but for Anza Quereshi, a long time Karachiite student studying dentistry, this was not the case.
Instead of succumbing to the threats (or empty threats) of her mugger, she decided to take control of the situation.
This was the Facebook status Anza shared about her experience being a Karachi girl who was confronted by a phone snatcher
Talk about taking the bull by the horns, or by the neck I should say…
Anza and her friends were driving around when she decided to take action and confront her mugger. In the end, the man ended up grabbing one of the phones and made a run for it, escaping on the back of his partners motorbike (ok Bonnie and Clyde). Unfortunately the phone was never retrieved but luckily Anza and her friends were left unharmed, which is more than can be said for the sorry man who decided to pick on her.
A lot of women spoke up in support of this Karachi girl standing up to a phone snatcher, praising her guts
A TON of encouragement was shared for this Karachi girl for showing the phone snatcher who's boss
Though this was an extremely badass display of bravery, it was also quite risky. There is nothing more valuable than life. Things can be replaced but protecting yourself and your loved ones from danger is far more important. Even if Anza was sure that her assailant did not actually have a gun, it was incredibly dangerous for her to act on that hunch.
We urge all of you to be very careful when it comes to handling events like these and be responsible enough to know when to walk away from a situation like this. Hopefully the story of Anza's bravery will spread to all the other muggers in the country so they know not to mess with the toughest girls around.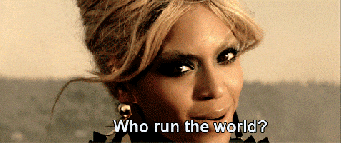 Know anyone else who has been in a similar situation? If you were in this situation, what would you do differently? Let us know what you think in the comment section.
---
Cover image via:  Rizwan Tabassum/AFP/Getty Images