Karachi, Pakistan's biggest city, had been plunged into darkness due to a blackout. Around 85% of Karachi was experiencing a power breakdown because of tripping at Bin Qasim high transmission due to the wind.
It had already been drizzling and is also expected to rain in Karachi, which might worsen the situation.
Power breakdown areas include Saddar, Garden, Federal 'B' Area, Liaquatabad, North Karachi, Nazimabad, North Nazimabad, Gulshan-e-Iqbal, Gulistan-e-Jauhar, Bahadurabad, Keamari, Kharadar, Meethadar, Soldier Bazar, Guru Mandir, Defence, Shershah, Malir and a bunch of other areas.
Basically, THE WHOLE OF KARACHI Y'ALL. WTF is going on!?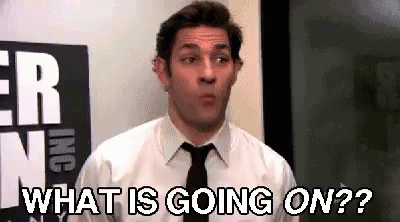 Soon, the blackout started being talked about everywhere. It even started trending on Twitter. People started losing their minds because kahin light hee nahi thi yaar. 
People had questions.
What is happening to Naya Karachi it has gone very red and dark In the sky #nayakarachi pic.twitter.com/16wOQU0ObM

— FK (@faisalkapadia) August 17, 2018
What happened to u Karachi?? 😣

— Yor Doc. (@yor_doc) August 17, 2018
Some people weighed in on how it wasn't just Karachi.
This power off is not just karachi
Sindh ka or cities mei bhi light nahi #KarachiBlackout

— پاکستان میری جان 🇵🇰 (@iamhafeezgirl) August 17, 2018
Others blamed nature. 
Waisay, Karachi can't handle rain. It's true.
KHI Alert: Complete blackout in Karachi due to a thunderstorm which have just hit Hyderabad and adjoining areas which resulted in trip of grids. @KElectricPk #KHIbreakdown #ComeOnKelectric

— Mohd. Mansoor Abbas (@mansoorabbas) August 17, 2018
Aik barish ne pooray sobay ki bijli band kerdi? Pakistan karachi #Electricity #powerfailure

— Black Zeus (@BlacK_RaZa) August 17, 2018
People were NOT happy. Obviously.
Power breakdown in Karachi. That's exactly what I was looking for after a shit busy day.

— Hadiqa Khalid (@HadiqaaKhalid) August 17, 2018
Ughh. This Garmin is gonna kill me. What's wrong, Karachi? #blackout

— Farwa (@lemonfervstart) August 17, 2018
Karachiites blamed K-Electric for always disappointing them.
First foremost challenge to resolve loadshedding is to fire the whole management of KELECTRIC and jail them. We want 24hrs light in Karachi #NayaPakistan #KElectric #Karachi #Karachiloadshedding #PrimeMinisterImranKhan #goodluckkhan #Karachibreakdown #Karachipowershortage #ISPR

— Zak ZK (@ZakZk3) August 17, 2018
#PrimeMinisterImranKhan@ImranKhanPTI breakdown of electricity in karachi inefficiency of Kelectric seriously belief in making profits

— Muhammad Danish Khan (@danish4191) August 17, 2018
Imran Khan's promise of a Naya Pakistan started being questioned too, ainvayi.
Massive power breakdown in Karachi.

Karachiites right now. #PrimeMinisterImranKhan pic.twitter.com/g8ymHf4WY4

— Ahmed Ali 🇵🇰 (@ahmedalitweets) August 17, 2018
Massive black out in Karachi. Welcome to Naya Pakistan.
Thank you چ electric @KElectricPk

— Silence of My Stolen Vote🏌 ⛳ (@TheAngryLawyer3) August 17, 2018
Wapda gives a warm welcome to Prime Minister Imran Khan with a total power breakdown in Karachi and Hyderabad.#NayaPakistan starts with darkness pic.twitter.com/5TdoW7ybsh

— Shama Junejo (@ShamaJunejo) August 17, 2018
Seriously, a lot of people dragged in Naya Pakistan. 
Sab ek din main fix nahi ho sakta, doston. 
Thankyou Karachi for voting PTI it's the first day of the PM SELECT and almost half of the Karachi is in the dark

— Fatima (@fatimmeh) August 17, 2018
Major Power breakdown in Karachi, Hyderabad and rest of interior Sindh, power supply from Guddu and Jamshoro National grid to Sindh and Balochistan's Grids suspended. No clue to the fault yet despite 3 hours. First gift for Sindh and Balochistan in Naya Pakistan

— Ansar Naqvi (@naqvi1966) August 17, 2018
Imran khan ko PM ban ke 6 ghnte hi hue or poeay karachi ki light chali gai hay kia ye hy naya pakistan?

— A li (@umIamAli) August 17, 2018
Bilawal Bhutto was also being asked to take some action.
There is no power for 85% of Karachi. @BBhuttoZardari actions speak louder than words. Get to work.

— salman ahmad (@sufisal) August 17, 2018
But the jokes that came out of it. So good. 
Karachi right now. pic.twitter.com/RcponpdzOD

— zorro (@whoreous) August 17, 2018
Karachi's breakdown > ur emotional breakdown

— hxbah 🏳️‍🌈 (@prideofpixies) August 17, 2018
Karachi has never looked so romantic at this hour. Thank you @KElectricPk!

— Gaity Khan (@GaityKhan) August 17, 2018
Same, Karachi. Same. 
Karachi is having an emoshunal breakdown

— R. (@BerryAneurysm) August 17, 2018
Meanwhile, this guy had a conspiracy theory.
Imran Khan please set an inquiry of today,s power break down, 100% Shehbaz sharif involve in this power break down of karachi

— asif usmani (@asif_usmani) August 17, 2018
The fault in the line will supposedly take around 7-10 hours to fix, but with K-electric's record, people are doubtful. Especially since it's supposed to rain tomorrow. Let's hope the problem gets fixed soon!
Is the power back in your area? Let us know!
---
Cover image via nation.com.pk