Here in Pakistan, we don't usually celebrate Halloween. It's pretty limited to schools, children's parties and Malls holding some kind of haunted house.
But one thing we cannot deny is a good Halloween costume when we see one and well, this year, it's pretty clear to see who had the best get up this year.
Jemima Khan HANDS DOWN won Halloween with her costume.
Oh yeeeeeah.
Dressed as one of the members of the cast of 'The Handmaids Tale,' a super popular TV series, Jemima hit the nail on the head with her costume and attention to detail.
Like, unless that baby opens up to be a purse where I can put my phone, there is no way I would commit myself to hold a baby the entire time on a night out.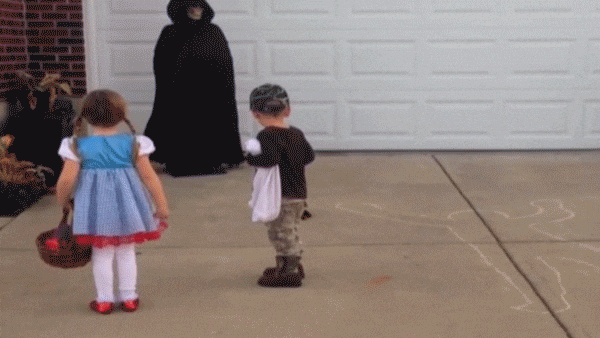 Jemima, our nations favourite first ex-lady, has always been a fan of the spooky season. In fact, this isn't the first time her costumes have won over everyone.
Let's take a stroll down memory lane, shall we?
What can we say? The woman really loves her costumes!
KILLER! Get it?
ALSO, just gonna drop this picture in here because WHAT.
Suffice to say, she pretty much killed the game and we all continue to love her for it.
What do you think of her costume? Fan of the show? Let us know in the comments below! Love you.
---
Cover photo source: Refinery29/@Khanjemima Via Twitter