We've all seen how people propose in western movies; the man gets down on his knee at fancy restaurants as his significant other discovers a ring in her glass of champagne. Tears are shed and a big YES (sometimes a brutal no, ouch) is said. And while we don't have champagne here, that doesn't stop our pyaar ke deewanay from doing something. Aisay he kuch hua at Khoka Khola.
A man proposed to the love of his life at an Islamabad-based restaurant Khoka Khola and we're legit in tears
Boys, be prepared, if you get this post in your inbox from your bae please take the hint because your girl's definitely expecting something, even if she doesn't say it.
As for the boys who wanna suggest something like this to their girls, I respect you so GIRLS, TAKE CHARGE!
Let's also talk about how the owner of the restaurant went out of his way to help the man propose to the woman of his dreams
There have been several posts on Pakistani food forums about the owner of Khoka Khola and his courteous way of dealing with customers. Moreover, we hear the food is top-notch so next time Team MangoBaaz is in Islamabad, we're definitely stopping over for some of their raved about, magical butter chicken thaali!
Mr. Zubair Khan, the owner of the restaurant, posted the romantic story on a food group on Facebook. And everyone couldn't help but say AWWWWWW
But the real question arises, how did it happen?
In the same post, Mr. Khan mentions how a customer called him in the morning with a unique request. He was asking for a happy birthday wish on Khoka Khola's famous butter chicken to which Mr. Khan said he could bring something over from The Burning Brownie. The customer wasn't satisfied and so he hung up. Mr Khan went back to work, forgot about it.
Little did the restaurant owner know his customer was going to ask for something even more unique…
Iss se kya unique hosakta hai?
THIS TIME HIS CUSTOMER ASKED HIM TO WRITE "WILL YOU MARRY ME?" ON THE BUTTER CHICKEN OMG
I can't hold my excitement writing this!
He said, "I almost immediately lost my shit and started giggling and acting like a 2-year-old excited kid. I found the idea of someone using my restaurant to propose extremely romantic! In my excitement, I ran into the kitchen to tell my Chef, who points out that it'll be difficult to write on the butter chicken using cream… challenge accepted. It was very difficult, and I ran out of space so I did the "me" part on the Kari Pakoray! Haha!"
Here's the result, guys:
HUMAY BHI RONA AA RAHA HAI
Soon the couple entered and the food FINALLY was served.
Mr. Khan tells us that the girl looked at the thalis and immediately started crying. But were they tears of joy or were they tears of regret?
Did she say yes?
.
.
.
.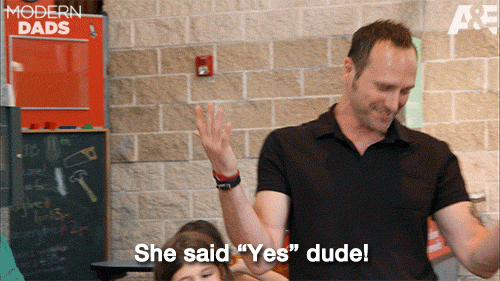 And Khoka Khola did not even charge them for the meal
How generous! Mr. Khan also said the entire staff was really excited to be part of this happy moment. We feel the same too!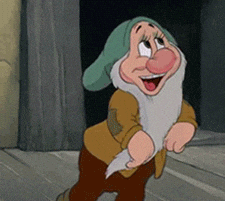 We wish the couple the best of luck and happiness! <3 And major props to the guy for using one of our most loved desi dishes to express his love.
Do you have any such stories to tell? Let us know in the comments below 😀
---
Cover image via: