Every now and then we get a Pakistani ad that is so bad, it is good.
It's hard to forget the advertising gem that was Axcuse Me, Aap Bhi
The commercial was so viral, it became an overnight cultural phenomenon. Which, in turn, led trendy restaurants like Johnny and Jugnu and Pataka Boti to hire that Gobi Kay Maun Wala Saand (sorry, I don't know the actor's name, but someone on the internet called him that and I found that so beautiful) and make similar trolling commercials- because virality pays.
Behold, a new cringe-worthy advertisement has surfaced for a restaurant in Islamabad called Tangelos Cafe and Grill, here's the full ad before we dive into my commentary about it.
You must be wondering what in the world did I just watch, we are too. First Reaction: Slow clap for trying to encapsulate failed sexual tension between two strangers. Their inspiration was definitely 50 Shades of Grey. Disclaimer: this cafe does not have a BDSM theme.
The ad starts strong with a hint of mystique.
Viewer: What are they having fun doing?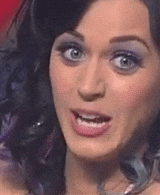 Apparently, this. Bonus points for paintings that look like they were drawn by sixth graders.
Oh Dear Lord, was the marketing budget so low that you filmed your jane-walay?  So much overacting, much wow. Even 2001 Kareena Kapoor saw it, rolled her eyes and said go easy with the overacting.
Chicha: palat, palat, palat. *see the boys face* nahin yaar, wapis palat, dhoka hogaya
So the marketing team decided to introduce reverse gender roles and have the woman make the first move, you know because feminism for sale is the new thing.
A real-life artists reaction to that would be, "Pehlay hi bhuki mar rahi hon. That painting took me months to make and you want to steal it? It's because of muftkoors like yourself that I'm still living in my parent's basement."
Aisa nahi hoga kyunkay our judicial system is flawed and rigged against women seeking justice. Good luck differentiating consent from rape. You will die in my basement if I manage to lure you into it.
Hopefully not a dark dungeon away from society. Getting real stalker vibes here. Run, bitch, run. Mission abort. Things escalted from a meet cute to a I-will-wear-your-skin-later-tonight real fast.
Fast forward, we've got a plot twist on our hands
Somehow the man with zero game ended up bagging the chick (not literally, though he gave us the jitters) and they're celebrating their one year anniversary in said restaurant, somehow wearing the exact same outfits from the time they first met. Kitna kum budget tha bhai? Kapray to badaal laitay.
People on the interwebs cannot deal with the sheer awesomeness of this ad, and the comments are hilarious.
There were those who hate-loved it
Other's were very visibly upset
We got the creepy vibes too
Others pointed out the cringe-inducing sexual undertones
Some made a drinking game out of the akward thing the protaganist is doing with her eyebrows
Those eyebrow raises are legit the best this about the ad
Lol, me too
Somebody even noticed that this may just be the Radio personality Wes Malik ??
So that's all folks. Tangelos Cafe and Grill gets 10/10 for cringe. 100% will copy. Let us know in the comments below what you thought about the ad. Is this the new Axcuse Me, Aap Bhi or is the Gobi Kay Moun Wala Saand a league on his own?