INSTAGRAM JUST SHUT DOWN AND WE WEREN'T FREAKING OUT – YOU WERE.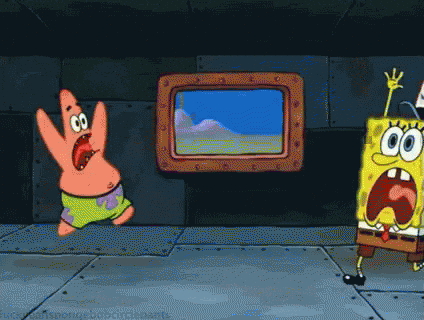 JK, we all did. Ahem, apologies.
The uber-popular app, 'Instagram' had momentarily stopped working due to 'widespread server issues,' quickly causing the app to crash.
WTF @instagram IS DOWN pic.twitter.com/zT5DaTkLmr

— h (@HaadeaP) October 3, 2018
Just eight hours before, the app's Twitter account posted this adorable image of this pupper and his little buddy.
Just a little buddy and his dog plotting their next adventure. https://t.co/c7UrxA5Uwe pic.twitter.com/zADvjDx1OT

— Instagram (@instagram) October 3, 2018
Good ole' times.
There was no official statement put out by Facebook (who owns Instagram) or the app itself.
However, since the crash, people across the globe were FREAKING OUT and making themselves feel better by taking to Twitter to make sure they weren't the only ones suffering.
I came to check twitter if @instagram is down for everybody too. #instagramdown #instagram

— Imaan Mariam (@TheImaanmariam) October 3, 2018
Misery loves company, no?
Everyone rushing to Twitter to see if IG's really down #instragramdown pic.twitter.com/ybZ3OXt3ww

— 9GAG (@9GAG) October 3, 2018
This little guyyyyyyyyyyy.
Instagram trying to fix the servers #Instagram pic.twitter.com/tUS6TZobFd

— its sentimental?? (@nic_or_whatever) October 3, 2018
@instagram fix your shit before i have a mental breakdown

— alfie (@versuhce) October 3, 2018
😡😡😡😂 Instagram. pic.twitter.com/Z6zwRbOfUU

— Rowan Pope (@LaughWithTerry) October 3, 2018
instagram models when they found out ig died. #instagramdown pic.twitter.com/93g2BYfCEU

— giulia (@xgiuxq) October 3, 2018
Instagram stops working

Everyone…….#instagramdown pic.twitter.com/pgSHqNBkHO

— Rvmadhvn (@Rvmadhan) October 3, 2018
Instagram is down… across the world people are looking up from their phones, confused, angry, tearful. How is bae going to know that i'm at the gym, eating avocado on toast? Who will look at my photo of me gazing wistfully at the ocean? Do I even exist now? #instagramdown pic.twitter.com/5LJj9IrLMc

— Foxlow (@FoxlowTweets) October 3, 2018
Me refreshing my Instagram every 2 seconds to see if it's working again. #InstagramDown pic.twitter.com/ropuVjuHFi

— Jordan Coombe (@Jordan_Coombe) October 3, 2018
me coming to Twitter to see if anyone is having problems on instagram…#instagramdown pic.twitter.com/HKJn7lqdz9

— BlazedByAri (@blazedbyariana) October 3, 2018
Me heading to Twitter when Instagram goes down 😭 pic.twitter.com/7l44oXRVfW

— Ya Fav 🌹 (@amourmaddii) October 3, 2018
*turns off wifi*
*turns on data*
*turns phone off and on*
*uninstall and install instagram*
*goes on twitter*#instagramdown pic.twitter.com/jLU4m52QSb

— jess (@sugarhoex) October 3, 2018
What is interesting to notice, is that the founders of Instagram have recently stepped away from Facebook. COINCIDENCE that the app just mysteriously shut down?
Think about it.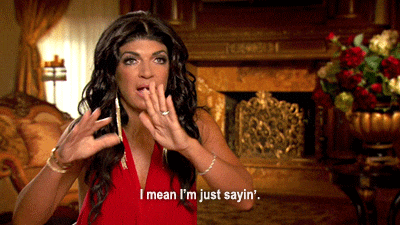 We are eagerly waiting on some kind of update so we can post on our Insta stories about it. Until then, we'll all just have to sit tight and pray that no 'likes' were lost in the making of this post.
Have you heard the news? What do you think about the downtime? What are you doing with your phone? Why not go to MangoBaaz? Hehe jk, so sorry. Let us know what you think in the comments below! Love you.
---
Cover photo source: HIV.Gov /@Ejarezaaa