As more and more women are joining the talent pool in Pakistan, there's an inevitable movement of independent women towards big cities. Firstly, a huge shout out to all those women who manage to negotiate those big bucks and bring their families with them.
To those who dare to pursue their ambitions, or are planning to do so, you will surely experience these struggles:
1. When you're asked "Hostel mein rehti ho?" as if it's an insult
You could have rented a full portion house, a studio apartment, or even just a room. Apparently, girls can only live in hostels.
2. When you're informed about the "no boys" policy by your landlord while sealing that rent deal.
The pen is above the parchment when the landlord states he's averse to having boys while you're staying there. In light of this agreement, sir, where you're already ripping me off of my money, there is nothing you need to worry about.
Also, sorry love, you'll have to stay outside tonight. 
3. When you reach home from an evening dinner out, only to have forgotten the leftovers you had packed.
It's worse if tomorrow is a weekend. And you're going to have to get out of bed and cook something. Why don't restaurants deliver leftovers? You did pay that service fee, you know.
4. Watching the clock when you're out with friends and worrying about how late it is.
Aren't we all just tired now? We should all just go back. Also, I might not get a cab any later than this! Peak factor is 1.5x after 9 pm, you know!
5. Having your darzi call to threaten to sell off your clothes if you don't collect them in another week.
And you have to excuse yourself early from work to rescue said clothes by killing a distant relative who never existed in the first place.
6. Getting off at a carpool stop, and your fellow carpoolers offer to give you a ride back home.
Chivalry isn't really all that lost in Pakistan. It's usually a combination of concern and good manners. And to all the men out there, yes girls do dig it! Especially when you follow it with those, "I hope you reached safely [insert smiley of choice]" texts. Them feels.
7. Being considered weila over the weekends by friends who live with families.
If you end up visiting them, they'll pull you in on their shopping mall plans or give you babysitting chores. You'd rather be in some quiet space, catching up on sleep after working  12-hour days for the whole week.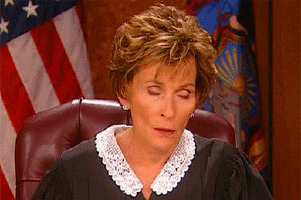 8. Having housemates who don't finish what they start or do any chores at all.
You might be living with a housemate – those well-intending but totally scatterbrained types – who start their laundry but then leave their clothes in detergent water for weeks on end. Or leave their cups of tea or dirty dishes in their rooms making an entry inside the kitchen sink with much flora inside of it.
9. Or housemates who don't wash the toilet commode after they're done.
Early morning cruelties can be phrased along the lines of what's inside that toilet seat after a housemate's done with their business. Single lavatory apartments require much communication and a WhatsApp group is the advisable means to address it rather than throwing shit one-on-one at each other's face. Pun totally intended.
10. Or housemates who keep pets and don't take proper care of them.
Another housemate dilemma. You might enjoy scratching a cute ball who's shedding around your floor, and find yourself unconsciously petting a salivating energy cracker who is leaving paw marks from couch to couch. But when said fuzzball doesn't belong to you, and you just had a really long day, that mess may turn into a bit of a nasty argument. Especially if your housemate leaves piles of sand on the floor for fuzzy and his excrement. That's when you know it's time for an intervention.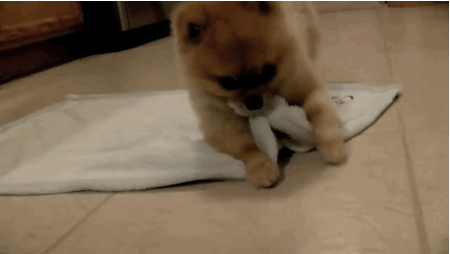 11. Forgetting to put your lingerie out of sight
Sometimes you're in a hurry and leave after hanging your lingerie to dry under a fan, only to reach work and realize that you had called the maintenance man or the AC unit guy to come in today at 11 AM. Then you make frantic mayday calls to your landlady and/or housemates which go unpicked. Followed by trying to communicate via code (and a bit of a hiss) of what needs to be put out of sight! This is all while your boss is passing you disapproving looks above his laptop screen.
12. Having friends drop out of travel plans due to family commitments, and you're like, I can do this on my own.
The Instagram selfies usually don't look that great but you end up finding more friends while exploring. Who doesn't like a story of a badass girl backpacking alone?
13. Working late hours and having it taken for granted by your boss.
Since you don't have a family to return to back home, everyone assumes there's no need for you to ever go home. Almost as if given the choice, you'd have stayed at work. Umm, no.
14. Your boss remembers to ask for a report the very moment you're out to catch that last out-of-city bus which will take you back home
The pain of missing your ride back home is genuine, especially if it's a short weekend.
15. Being your first, and sometimes only, counselor and advisor. And depending heavily on your girls-only support group.
You're probably thinking "it's not really all that bad" as you walk out from that poorly-done interview. There's always the next time. Then you vent it out on a WhatsApp group with your favorite girls who cheer you on.
Good, now that we're cheered up, you remember you need to pick up some milk and eggs on your way back or get that tire checked. You brush disappointments aside and move on like a pro.
What do you have to deal with as an independent woman in Pakistan? Let us know in the comments below!
---
Cover image via tribune.com.pk