Most of us 90's kids remember Imran Khan's unbreakable spirit during the World Cup of 1992. And we also won that cup – something Imran Khan and his supporters keep reminding us of. I mean, it was a big deal at the time for sure.
And today, on the day of the elections, Khan's out and about, reminding people of the very same. He could be reminiscing. Maybe he's sure he's going to win. But anyway, he's on the streets, blasting the World Cup song.
Yeh dekhein
آج الیکشن کے دن چیئرمین تحریک انصاف عمران خان اپنی گاڑی میں ورلڈ کپ 1992 کا ترانہ سنتے رہے، دیکھیں ویڈیو@ImranKhanPTI kept listening to 1992 World Cup song in his car today#ElectionPakistan2018 #PakistanElections2018 #PTI @PTIofficial

Watch live: https://t.co/0eK5hfHpES pic.twitter.com/OgOIc4fuzo

— Public News (@PublicNews_Com) July 25, 2018
That's…some confidence, Khan Sahab.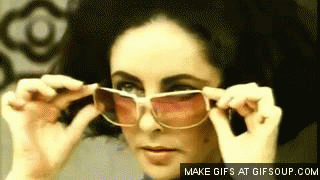 Anyway, now that people have seen this on the news, on Twitter and pretty much everywhere else, they're taking to social media and responding accordingly.
Some people think it's wholesome and cute.
Haha imran Khan roaming around the city while listening to the world cup 1992 theme song is the cutest thing I have seen since morning. #AbSirfImranKhan #ElectionPakistan2018 #BallayPeThappa

— Aiman Shahid (@AimanSyed83) July 25, 2018
People are in love with the spirit of the gesture.
92 worldcup song playing in Imran Khan's car while he is taking the round of the city. Love this man's spirit absolutely
92 wc vibes on..

— Ahmed (@ahmedissleeping) July 25, 2018
They think it's highly optimistic.
1992 World Cup song blasting in the car and Imran Khan driving around after voting. Im loving the spirit.

— Groot (@issalamaa) July 25, 2018
People also love his confidence.
Imran Khan is playing WC 1992 song. This shows that Imran Khan's confidence. #BallayPeThappa

— Ali Raza #NA225 (@AliRazaTweets) July 25, 2018
Honestly, they're all fully here for the big mood! 
Imran Khan listening to 'The World is Coming Down' (WC '92 Theme Song) on election day is surreal! #ElectionPakistan2018

— Zaid (@ZaidIkhlas) July 25, 2018
Some think he's already won.
Love you our daring darling PM LOVE YOU😘😘😘😘😘😘😘😘😘😘😘😘😘😘😘😘😘😘😘😘😘😘😘😘😘😘😘😘😘😘😘😘😘😘😘😘😘😘😘😘😘😘😘😘😘😘😘😘😘😘😘😘😘😘😘😘😘😘😘😘😘😘😘😘😘😘😘😘😘😘😘😘😘😘😘😘😘😘😘😘😘😘😘😘😘😘😘😘😘😘😘😘😘😘😘😘😘😘😘😘😘😘😘😘😘😘😘😘😘😘😘😘😘😘😘😘😘😘😘😘

— Hannan Butt (@HannanB93742719) July 25, 2018
Others want to prep for premature celebrations.
Can we get this band to perform on the celebratory gathering?… Someone just has to reach out to them for it

— AI (@akberiqbal) July 25, 2018
Basically, his supporters love it.
Imran Khan in mood of victory 😍
Listening to "1992 k world cup ka song"#AbSirfImranKhan

— Mian سaad (@saadfarooqhere) July 25, 2018
A lot.
Imran khan played 1992 world cup victory song in his car on his way to bani gala after casting the vote. My boy mashaAllah💖

— Akrama (@AkramaMianoor) July 25, 2018
While none of us surely know what's gonna happen at the end the day, all we can do is hope for the best for our country. Let's remember to make an effort, step out and vote.
After all, #VoteKaroComplainNahi. 
What do you think about this? Will you be voting? Who are you voting for? Sab batayein comments main. 
---