Y'all know Imran Khan, right?

Of course you do. Any Pakistani who uses the Internet can't not know Imran Kaptaan Khan.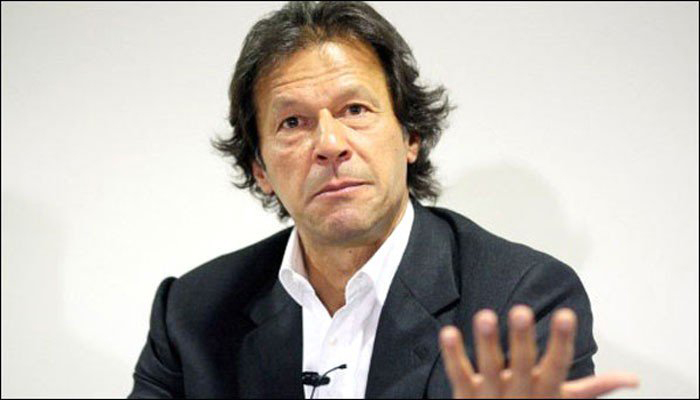 And this is Sunny Leone.
Wondering why we're talking about the two together? Us too. After all, they don't seem to have much in common, but they're in the news together.
See, every year, Imran Khan makes headlines for a wide variety of reasons. What can we say? He's an important man who's got a lot going on for him. However, this time around, he's in the news for a very… strange reason. And it has nothing to do with anything he's said.
Recently, a PML-N leader, Senator Mushahidullah Khan, likened Imran Khan to Sunny Leone.
Here's the video, in case you guys don't believe just how crazy Pakistani politics truly is.
He went on to explain how Khan has apparently started clutching at straws to stay in the news at all costs. The snub was in reference to Khan's recent marriage rumors that set social media ablaze.
A statement like that obviously doesn't go unnoticed. Soon, it was EVERYWHERE.
PML-N leader compares Imran Khan with Sunny Leone https://t.co/CVkfgcmHAF #editorschoice #federalminister

— Latest Pakistan News (@latestbreaking1) January 8, 2018
Mushahidullah Khan (PML N) Calling to Imran khan Is Political SunnY Leone Video Update By bigtube: https://t.co/5VBy5tSyjs via

— Saheekhabar (@Saheekhabar) January 8, 2018
#ImranKhan is the #SunnyLeone of Pakistan, say opponents: https://t.co/vypoHbyc05

— The Canadian Bazaar (@CanadianBazaar) January 9, 2018
However, with a statement as absurd as the Senator's, people had their own interesting responses as well. Some found it hilarious:
'Imran Khan is the Sunny Leone of Pakistani politics' https://t.co/fVXHe0flBj

???
That's hilarious. @ImranKhanPTI is the @SunnyLeone of Pak #politics .???@RaziDada @sheenaabidashah @raheelrana @pmln_org @ranjha001 @ahmedhasaan

— M. Saad Zulqarnain (@MSZR_) January 9, 2018
Others thought it was a compliment:
Imran khan is sunny leone of Pakistani politics: Express Tribune ??? what a compliments for Imran Khan pic.twitter.com/ie92WkcUBh

— Sardar Umair Irshad (@Umair__Sudozai) January 9, 2018
Some people started likening other politicians to porn stars:
Which, for Ms. Leone, is not necessarily a good comparison, since she's a former porn star and current Bollywood actress. Even if the comparison is with being a porn performer. Not sure what the Senator meant by comparing Imran Khan to them.
If Imran khan is the sunny leone of politics, what is stopping you from calling Shehbaz Sharif Mr Johnny Sins?

— Farrukh Javed Abbasi (@fjapakistani) January 8, 2018
if imran khan is sunny leone of Pakistani politics then @MaryamNSharif is mia khaleefa and shahbaz sharif is johnny sin of Pakistani politics

— khurram shahzad (@kalmanacpk) January 8, 2018
Some had questions.
If Imran Khan is Sunny Leone of Pakistani politics than guess who is Mia Khalifa…???

— Irfan Anwer (@iamIffe) January 8, 2018
Whereas others came up with their own parallels that they wished to draw.
Imran Khan is not Sunny Leone he's the Shakti Kapoor… Now see woh 2018 election mai kaise N league ka "Aaaooo" karta hai!!!

— ordinary woman (@SakinaHuzaifa1) January 8, 2018
Some thought that the entire ordeal was a bit too much.
Media in Pakistan went too farhttps://t.co/CUbnCIdCeF

— Yasir Mehmood (@uckit2014) January 8, 2018
Finally, Emran Hashmi was dragged into this somehow.
@ImranKhanPTI Imran khan is the sunny leone of pakistani politics#ImranKhan #ImranKhanMarriage #PTI #Pakistan #PAKvNZ #PPP #PMLN #Islamabad #SAvsIND #BushraManika #Chakwal #sialkot #NUStorm
Now imran khan is Imran hashmi

— Shahab kakakhail (@shahab_kbf) January 8, 2018
Every day is a surprise when it comes to Pakistani politics. But hey, at least you're never bored. Regardless, let us know what you think about this entire ordeal in the comments below.