Many of us are either stuck in a 9 to 5 rut, working for a family business or told that we can do whatever the hell we want to do in the new and emerging "cool" startup world. But the truth is, none of us like being told what to do. Unless you are your own boss and basically call all the shots yourself, chances are you're taking orders from someone else and that's bound to strike a chord.
All the world's bosses are hated at one point or the other, some more than others. Of course, the money is good and you gotta pay the bills so you wake up every morning ready to take new orders.
Here's for the soldiers, the working class heroes, who don't exactly LOVE their boss and they're also not ready to quit. Swallow your pride and indulge in expressing some all-nature hate but in the most passive-aggressive way:
1. Make coffee just the way she DOESN'T like it.
There's nothing that can make or break someone's day than some good or some very, very bad coffee.
2. Bring doughnuts to work just when he goes on a diet.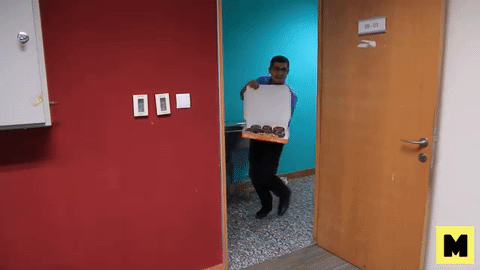 Temptation is the way to do it, kids. Bring in the sugary fellas as soon as your boss mentions he's trying to get fit.
Also watch: 'The Donut Dilemma' | Kaamchor
3. When deciding places to eat at for an official lunch, pitch the most expensive ones.
"Boss, kaafi arsa hogaya sushi nehin khaayi…"
4. Compliment him with hidden innuendos.
5. Use passive aggressive emojis that she so obviously doesn't know the hidden meanings of.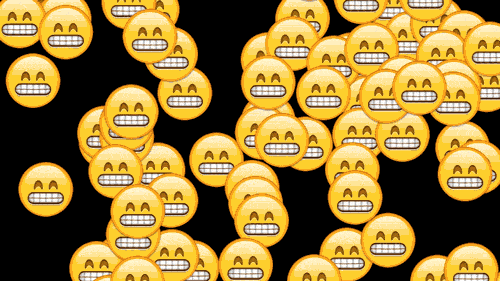 She thinks emojis are cute and a way for you to express how much you love her when all you wanna do is pull her hair. 🙂
6. Take your shoes off in the office when no one's looking.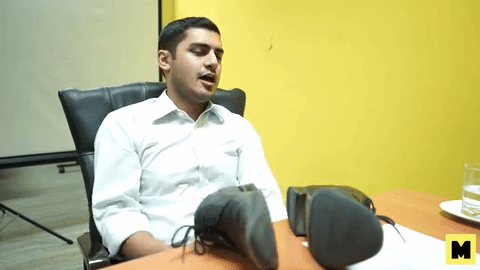 Or maybe do this just in the vicinity of her office, just enough to get off work sooner.
7. Miss conference calls and blame it on "bad network"
"Sorry boss, woh asal mein call connect hee nai horahi thi…"
8. Don't meet deadlines on purpose and use the "personal issues" card.
"I'm just at a very bad place right now…"
9. Switch your official phone off as soon as you step out of the office.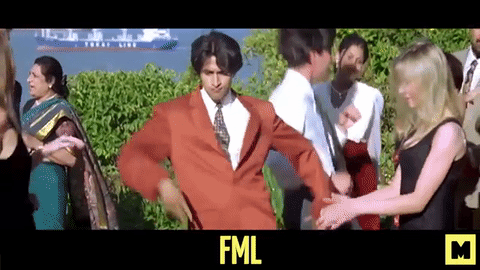 Sure, you'll get into trouble if something urgent comes up but hey, you haven't really sold your soul to the company. It's okay to be unreachable if it helps you get back at consumerism.
10. Act inappropriately.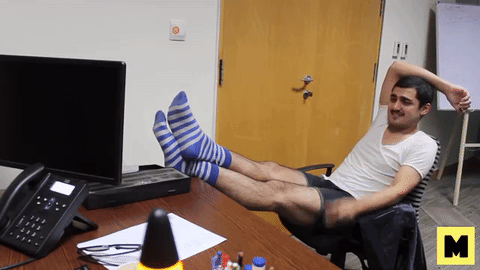 …but not too inappropriately that you get fired because then you won't be able to get a kick out of bugging your boss.
11. Use "aap" a lot. Like, A L O T.
few things do passive aggression better than using 'aap' when insulting someone.

— Faizan. (@merabichrayaar) February 1, 2017
Ji, aap bilkul sehi keh rahay hein. *rolls eyes*
Are there any other ideas you might have? Cuz I'm clearly out…
P.S. I love my boss. Or do I?