A good beat can get anyone to bust a couple of moves but if you know how to dance you are sure to become the center of people's attention. They may love you or laugh at you, but they will definitely look at you. Some people can groove pretty well and some are better just cheering others. This especially applies to a group of friends, some shouldn't be allowed to dance. But if you know how to dance, it can be a blessing but also a curse.
Also being the only person who can thumka perfectly becomes extremely useful during the shaadi season because….
You're the go-to mehndi choreorapher
Your poor bhangra-disabled friends have no one else to turn to. You become the best (and sometimes the only) option. You graciously accept because what's better than getting to dance for a few days straight while also bossing around people you don't know?
You have full reign over the dances
It might sound exciting but it's really not. You have so many songs you would love to dance to, but dancing on all of them is impossible. Its a wedding not a night club. Tough decisions ahead…
Making the steps is the best and worst part
'How many times is it okay to to put in the light bulb andar dalo aur nikalo step?'
You will soon realize you're running out of steps and freak out
'OMG OMG OMG! Maybe I'm not that great a dancer after all'.
It is at this point you channel your inner Hrithik Roshan and have your 'aik pal ka jeena' moment.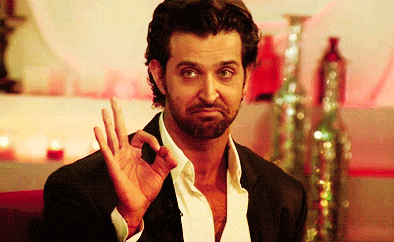 There will be people who think they have better dance moves
'Meray khyaal se agar hum ye karay tou behtar lagay ga'.
You may keep your khyaal to yourself, thank you.
Mehndi choreography loses its charm very fast, for you
Sadly it isn't as glamorous as you would hope. Everyone wants to dance like Madhuri but also want to put in zero effort. There'll be a lot of anger and the dances will go nowhere.
All the random aunties and fangirls will add you on Facebook
Your mehndi dance crew will all add you on Facebook and then tag you in dance videos saying "This will look so good na!". Uh, no. Those people you see dancing are trained and we are not, so please chill maaraein.
You will somehow save the day, mehndi will be awesome and your friend's parents will love you forever
The dancer inside will not let this go easy. You would have never put so much focus in anything in your life up to that moment but it paid off in the end. There is no greater feeling that beating the other side.
Now you'll get popular
Some people at the mehndi will ask you if would mind choreographing their mehndi and take money for it, and dollar signs start appearing before you eyes. Word of caution, does being paid make all the hassle worth it?
At the end of the day, you still love dancing and shaadi season will probably call your name again soon. So keep grooving because that's what you do best.
---
Cover image via: mybigfatpakistaniwedding.com