Every Harry Potter fan knows there is ONE THING we all sit around waiting for.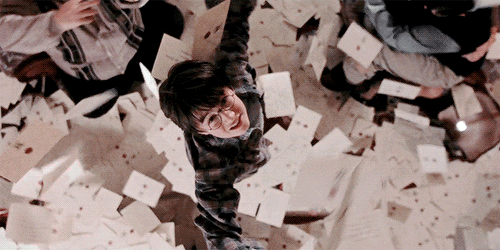 That's right, our Hogwarts acceptance.
Also a wand, and a chance to eat in the grand hall and I mean obviously a broomstick…
BUT ANYWAY, we've got great news for Pakistani fans, actually, we've got the BEST news for you.
I just found out my cousin in Pakistan teaches at a school called Hogwarts LOOOOOOOOL A WHOLE HOGWARTS IN PUNJAB FAM I AM CRYING ???

— jned (@Englistani) March 15, 2018
IT GETS BETTER.
Y'all thought i was playing slhkgjhlgklhlh pic.twitter.com/SZ8ITwsLLG

— jned (@Englistani) March 15, 2018
HOW IS THIS NOT THE BEST THING YOU HAVE SEEN ALL DAY OR ACTUALLY, IN YOUR LIFE?
There is a Hogwarts International School in Pakistan and you can APPLY. Well, probably not but how amazing is it to have the option!? They have EVERYTHING HERE. An anthem, franchises, methodology, societies AND FITNESS PROGRAMS!?!?!?!?!
This is basically a dream come true.
Annnnnnnnnnnd the Internet agrees:
wingardium levipenchodiosa

— Wurishmeen (@Afgeezy97) March 15, 2018
LMaoaoaooaoaoaooaoao.
"Hurry Puttar?"
"Present sir"

— Baba Jaan (@ABRaf8888) March 15, 2018
I meannnnn, I don't know about that.
It proves the fact that Harry was a pindi boy.

— Azmat Naseer (@azmatnaseer) March 15, 2018
OKAY NEVER MIND!
Phone number with an area code 051! That's Pindi my friend. What else do you expect!

— Tauseef A. (@tamed_a) March 16, 2018
But actually though, get your dreams hunni, like yas.
I want this girl to achieve all these dreams more than I even want me to achieve my own

— KT (@_FE2O3) March 17, 2018
The only spell we really need to know.
"Accio Nihari"

— Ri•Ya (@RishInProgress) March 16, 2018
How bad do you want this to be real? AS BAD AS US? YEAH, THAT'S WHAT WE THOUGHT! Let us know what you think in the comments section below, love you.
---
Cover photo source: @Englastani Via: Twitter